Shopping
The pretty town of Christchurch offers an eclectic mix of independent shops and boutiques to well-known high street stores. Most shops can be reached from the train station which is a 10 minute walk or utilise one of the many car parks dotted in and around the centre.
Along the high street there are many quirky gift and souvenir shops so you can find gifts from your stay for friends and family. If you want to find something special for yourself then there are plenty of shoe and clothing boutiques as well as shops selling homewares. If it's a bargain you are after, as well as locally-sourced produce, then look no further as Christchurch and it's surrounding areas are filled with local markets such as the weekly Monday Christchurch Market, selling clothing, food and much more.
Saxon square is a pedestrianised open air shopping area peppered with cafés, restaurants and bars to rest and refresh even the best shopper's weary and tired legs. Take a quick break and grab a takeout coffee from one of the many coffee shops and sit in the grounds of the imposing, majestic Priory located nearby. The harbour is the perfect place to grab an ice-cream and cool off in the summer sun whilst taking in the views.
Church Street and Wick Lane also have some wonderful and unique little gift shops if you are looking for something special. Whatever you are looking for we think you will find it in Christchurch and will enjoy the shopping experience this pretty little town has on offer.
Getting around Christchurch is easy. We have excellent public transport links and ample parking.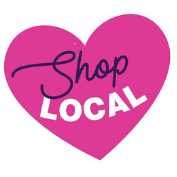 Local independent businesses give our communities character. It's one of the reasons so many people come to visit. In Christchurch you can make an active choice to support your local economy and help our communities thrive by shopping at the many independent businesses.
Christchurch offers a great varienty of hotel, guest houses, self catering options and caravan and camping parks situated along our stunning coastline and in the surrounding area.