Following the latest government advice on social distancing and avoiding public gatherings, BCP Council is taking the sensible precaution to protect the public by reducing some non-essential council services – please see the latest closure details on the BCP website and for more information visit our advice page.
Bournemouth, Christchurch and Poole have taken the difficult decision to extend the cancellation of outdoor events until end of August 2020. See full press release here.
---
Bournemouth welcomes groups
Stunningly situated in a sheltered bay in the picturesque county of Dorset, Bournemouth is the ideal base to discover the surrounding coast and countryside all year round. With seven miles of beautiful beaches, award-winning gardens, a wealth of attractions, activities and every kind of entertainment on hand, there is always something exciting for your group to see and do. Visit our Group Itineraries page for ideas and inspiration.
We're here to help you and your group….
Our friendly team are here to help you plan the perfect group visit. With our Coach Friendly award winning team we can provide you with ideas for itineraries and tours, as well as help finding the perfect group accommodation.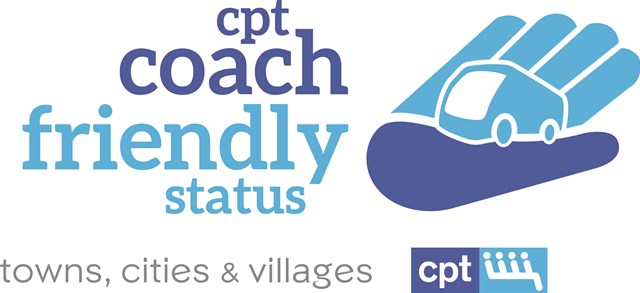 Bournemouth, Christchurch and Poole are working together and have joined together to form a fully integrated tourism service. For further information on Poole Group Travel you can visit their website.
The Bournemouth, Christchurch & Poole Group & Coach Travel Guide
Bournemouth, Christchurch & Poole Tourism have produced a new joint Group & Coach Travel Guide. This guide includes an introduction to Bournemouth, Christchurch & Poole, ideas on places to visit, hidden areas to explore, itinerary ideas, a selection of group accommodation, coach parking and all the information you need to start planning your group break.
To order your copy please call the Tourist Information Centre on 01202 451781, email: tourism.information@bcpcouncil.gov.uk
Click here to download as pdf.
Looking for somewhere to stay?
Bournemouth offers a variety of great accommodation choices from beachfront hotels, national chains and family run guest accommodation to independent hotels, B&Bs and self catering. You can contact the Tourist Information Centre and they will be more than happy to assist you with your stay.
Pop in and say hello!
On arrival in Bournemouth, why not visit our award winning Tourist Information Centre at Pier Approach on the seafront?
Open seven days a week, you'll get a warm welcome from our friendly staff who can help you with ideas to make the most of your group stay in Bournemouth, from booking a beach hut to providing information on things to see and do and places to eat. You'll also find gifts and souvenirs on sale – the perfect present or reminder of your stay in Bournemouth.
You can visit the Bournemouth Tourist Information Centre at Pier Approach, Bournemouth, BH2 5AA, call them on 01202 451781 or email: tourism.information@bcpcouncil.gov.uk
We look forward to welcoming you and your group to Bournemouth!
Marketing group holidays
Do you need help organising group trips to Bournemouth? We can help you promote group holidays…
We can email you images of Bournemouth including the beach, gardens and town centre
We can help you with suggested itineraries – from quirky activities and creative breaks to gardens and heritage tours, the choice is endless
We can send you the latest Bournemouth news, exclusive offers and inspiring ideas – to sign up for our newsletter, simply fill in your details by clicking on Sign Up for E-newsletter at the bottom of the page or contact us at Travel Trade, Bournemouth, Christchurch and Poole Tourism, Town Hall Annexe, St Stephens Road, Bournemouth, Dorset, BH2 6EA, email bcptourism@bcpcouncil.gov.uk or call 01202 451781