Whether you're in the first flush of romance, or happily established in a relationship, there's one day of the year that you can celebrate your love – Valentine's Day on 14 February.
The day gets its name from a famous saint, but there are several stories of who he was. The popular belief about St Valentine is that he was a priest from Rome in the third century AD. Emperor Claudius II had banned marriage because he thought married men were bad soldiers. Valentine felt this was unfair, so he broke the rules and arranged marriages in secret. When Claudius found out, Valentine was thrown in jail and sentenced to death. There, he fell in love with the jailer's daughter and when he was taken to be killed on 14 February he sent her a love letter signed "from your Valentine". A rather sad story really!
Valentine's Day is the opportunity to do something special with your favourite person, and although it falls on an often chilly and sometimes snowy time of year, there's still plenty to do in Bournemouth to warm your heart.
Cosy up on the ice!
Why not try ice skating with your loved one? It's a great excuse to hold on to each other, have fun and practice your skills! There's something romantic about gliding round the ice, and it's sure to bring smiles to your faces. Until 22 February you can skate at the BIC's Cool Coast Ice Rink, soak up the spectacular setting and enjoy Bavarian-inspired refreshments in an Alpine-themed setting. Definitely romantic!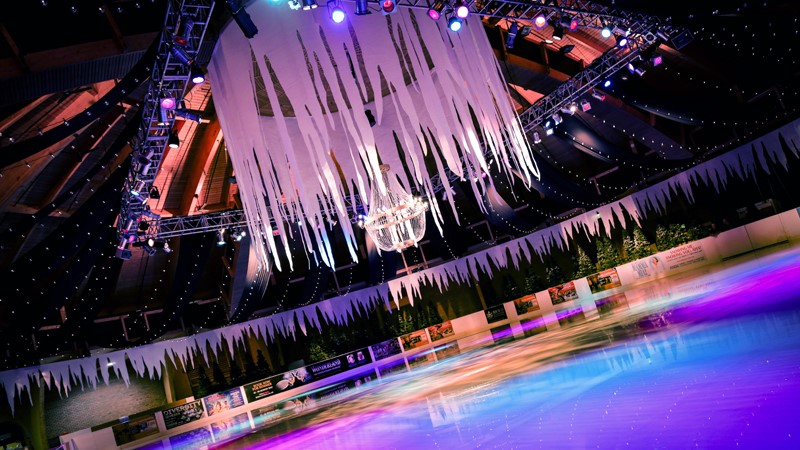 Snuggle up to watch a film
There's something romantic about a special night out, enjoying a delicious meal together before settling down to watch a blockbuster film. Bournemouth has the ideal location in the BH2 Complex, all under one roof you can choose from a great range of eateries, Greek, Italian, Mexican and American to name but a few, and with all the latest films showing there's bound to be one that appeals. Check out what's showing, choose a film together, book your table for two and enjoy a cosy Valentine's evening!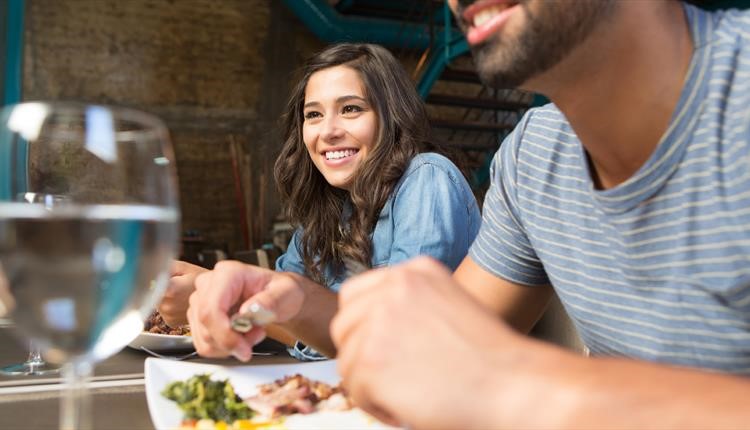 A romantic wintery walk on the seafront
In our increasingly busy lives, just making time to be together as a couple is important. Something as simple as going for a wintery walk, enjoying the scenery and stopping off for a warming drink or lunch, can be every bit as romantic as an extravagant gesture. Around Bournemouth there are so many great opportunities to get out and enjoy fresh air and stunning locations, so make the most of it!
Out of season, Bournemouth's scenic seafront is quieter and ideal for enjoying a romantic walk together, snuggled up against the cold. Try walking from 'pier to pier', Boscombe to Bournemouth, taking in the views to the east and west; on a clear day you can see for miles in both directions. Listen to the waves and gulls, and enjoy each other's company. Warm up with a cup of something comforting at a café or restaurant near the seafront afterwards.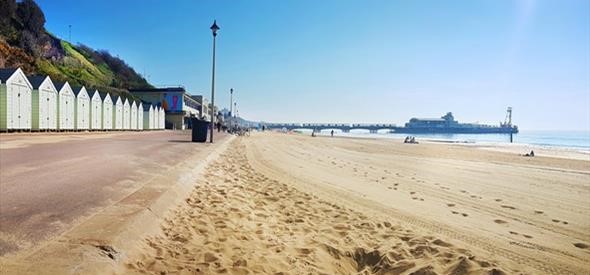 Explore the ultimate romantic Victorian Villa
Bournemouth's 'hidden gem' is truly romantic. The Russell-Cotes Museum and Gallery is perched on the clifftop on the East Cliff, just up the slope from the Pier. This Italian style villa was the home of two Victorian collectors and travel enthusiasts, Sir Merton and Lady Annie Russell-Cotes. In 1901, Merton gave his wife this dream house overlooking the sea as a gift. How romantic!
Whilst you may not be able to emulate this extravagant gesture, you can enjoy the house and garden which retains its charm and collected artworks. Wander around the galleries; be inspired by the amazing collections of beautiful art and artefacts that the couple collected from their travels. It's an ideal romantic getaway for a few hours. There's a café serving delicious lunches and a gift shop where you can treat your loved one to a memento of the day too.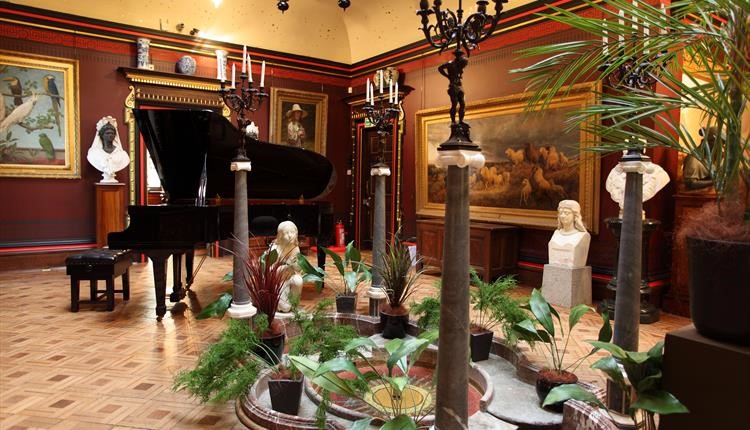 A Valentine's walk through stunning gardens
Crisp wintery days have their own beauty, and Valentine's Day can often be chilly, with frost and sometimes snow. Bournemouth's gardens retain their beauty all year round, and are ideal for a romantic winter walk. Head up through the Lower Gardens to the Central Gardens and towards the Upper Gardens that are quiet, with a meandering stream. There are many unusual trees and shrubs to spot, and they're the home for birds and wildlife too.
It's ideal for enjoying quality time together, perhaps taking the dog for a long walk or giving the youngsters a chance to run around too. The gardens are near enough to the town centre to head back for a bite to eat afterwards.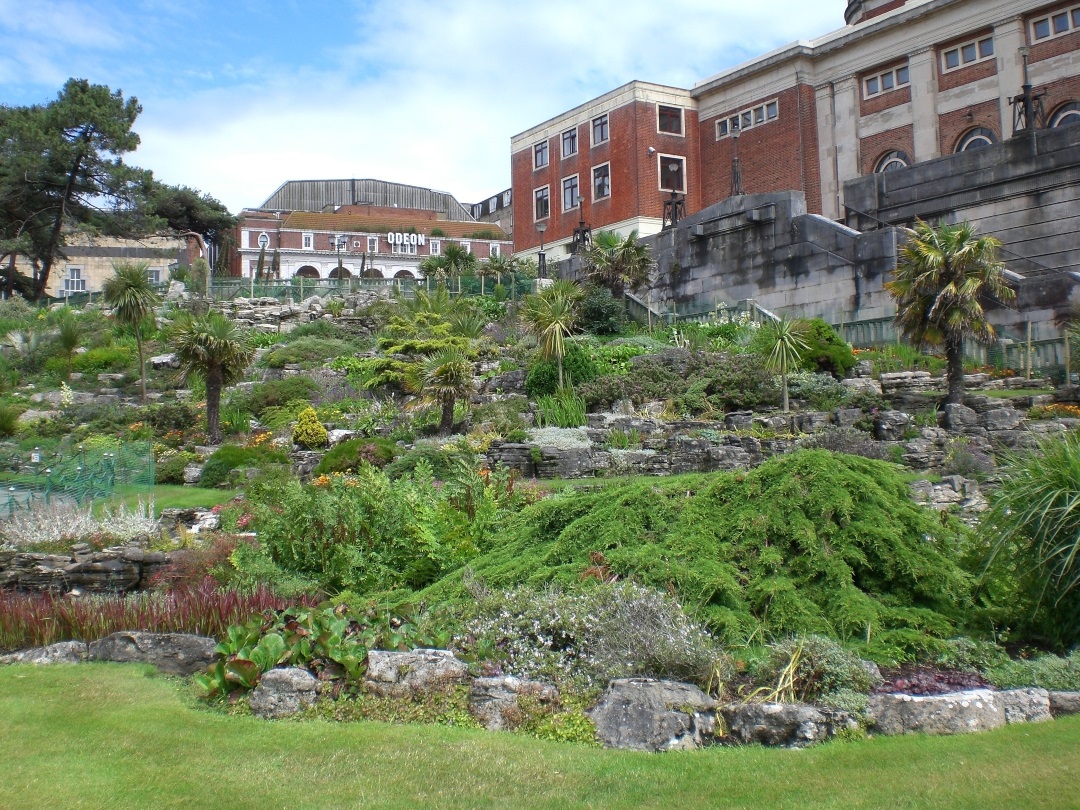 So whatever you have planned for Valentine's Day, enjoy it in Bournemouth, and let love bloom!
Credit: Written by Geraldine Cetin
Related
1 Comments