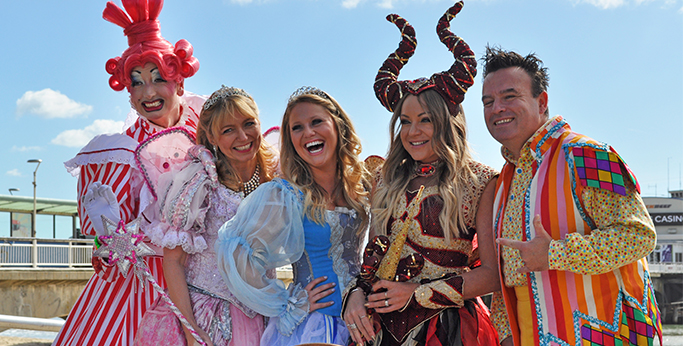 Squabbling sisters set the scene for festive romance and wicked laughs…
At the ripe old age of 35, for the first time, I'm finding Christmas a stressful time of year. I guess you really do get older and wiser, and I've become increasingly aware of grown-up responsibilities like keeping the tree watered, last posting dates and allowing sufficient wrapping time ahead of Christmas Eve.
So, I wasn't sure I'd be able to enjoy this year's pantomime since I find myself permanently distracted by mentally ticking off and adding things to the ever-evolving shopping list in my mind.
But nothing grabs my attention like a disco ball… Except maybe, two disco balls! And that was the show-opener for this year's panto, Sleeping Beauty.
Having browsed some of the late-opening stores in the centre of town, we'd enjoyed a leisurely stroll through Bournemouth's brand new Christmas Tree Wonderland to reach the Pavilion Theatre and had taken our seats in the stalls.
We had a great, central view, enough sweets to counteract (tenfold) the healthy effects of our Prêt salad and were immediately transported into Pantoland by the almost inconceivably smiley Fairy Snowflake, played by Sarah-Jane Buckley (Hollyoaks).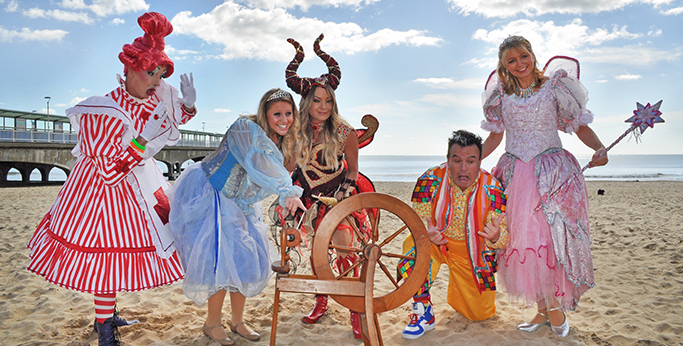 It wasn't long before we were introduced to her wicked sister, Carabosse. Fresh from the Aussie jungle and with the husky drawl befitting of a truly malevolent baddie, Eastenders' Rita Simons, was greeted with an enthusiastic chorus of hisses and boos which barely subsided throughout the evening.
Armed with a series of on-point I'm a Celeb and 'Enders' quips, the sparring siblings bounced well off each other and neatly framed the love story between the duo of Princess Briar Rose, played by Olivia Birchenough (Milkshake!), and her charming Prince Phillip, who gave renditions of plenty of the year's most popular hits.
Appearing as this year's dame, Nursie, in a delightful selection of hooped frocks and PVC platforms, David Ball made a naughty and entertaining companion to Silly Billy, played by Bournemouth's favourite funnyman, Noel Brodie.
Once again, Brodie proved to be the golden thread – linking characters with observational wit, providing slapstick and relatable gags about Bournemouth and its surroundings. A real natural on stage, he shines when talking to the audience and kids, drawing you into the show and coercing even the most obstinate mums and dads into joining in.
All in all, Brodie's consistent, rib-tickling energy, combined with injections of Simons' caustic comic cruelty, made for a great show, amusing children and adults alike.
We left the theatre giggling incessantly and throwing caution to the wind. Who cares if the Lovelass Christmas doesn't have all the trimmings? We're filled to the brim with Christmas cheer and that's what really matters.
Credit: Grace Lovelass, Bournemouth Tourism
Related
4 Comments