April is National Pet Month so it's the perfect time to tell you more about where you and your four-legged friends can hang out in Bournemouth!
We know that many of you come here for our unbeatable sandy beaches and breath-taking views, and we don't just mean humans. Dogs go mad for playtime by the seaside and until 1 May, they're free to enjoy the full stretch of our seven-mile coastline. Between 1 May and 30 September, they need to go back on the lead and keep to the prom and paths but there are four specially designated areas where they're allowed to 'let their fur down'. You can find out more about these locations here.
If you're coming from further afield and planning a spring break or summer holiday here, you'll find lots of places to stay that welcome dogs. Bournemouth's very own Beach Lodges have room for up to six people, a mezzanine floor, galley kitchen and folding doors onto a decked balcony and magnificent sea views. And best of all, twelve of the lodges can accommodate dogs.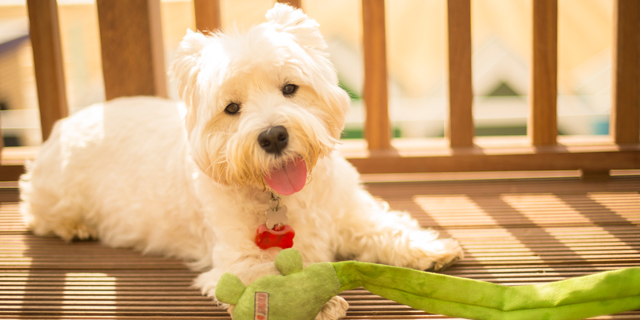 For a list of dog-friendly hotels along our coastline, read the Coastal BID's list of pooch-approved places. Some of our favourites are the Hallmark Bournemouth East Cliff, the Suncliff Hotel, Marsham Court Hotel and the Hilton Bournemouth which even offers little doggie treats for its guests!
Boscombe is known for its active seafront, with an outdoor multi-gym and surf schools, and the nearby, dog-friendly Urban Beach Hotel has boutique charm just a five-minute walk from the sand. Part of the same group of local hospitality experts, Urban Reef is a seafront bar, café, deli and restaurant in a prime location on the prom, serving as a welcome pit-stop during a brisk 'walkies'. Near Boscombe Pier you will discover the Prom Diner an American Diner on the promenade offering beautiful sea views. The Prom Diner is completely dog friendly so your four legged friend will be made to feel as welcome as you do!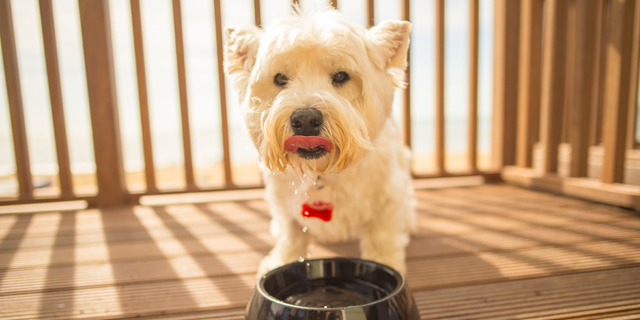 The nearby Neptune Harvester and, back at the Bournemouth end of the prom, Key West are also happy for you to dine in with your dog. The new-look Prom Cafe now has more space inside so you and your dog can enjoy a beachside bite to eat whatever the weather. There is also plenty of outdoor seating to simply relax and enjoy the sea views and watch the world go by.
A short drive or a good walk up the cliff and you'll find yourself in Westbourne, one of our quaint coastal villages. Full of independent boutiques and trendy eateries, Westbourne is full of interest and great for exploring. Pet-friendly places to re-fuel include the Libertine, Camden and Circo Lounge and if you really like area, consider a paw-some stay at the Riviera Hotel & Holiday Apartments who would be happy to host you and your canine bestie.
So, this Pet Month, why not show your paw-fect pooch just how special they are by visiting a dog-friendly destination and booking a trip to Bournemouth?
Related
12 Comments