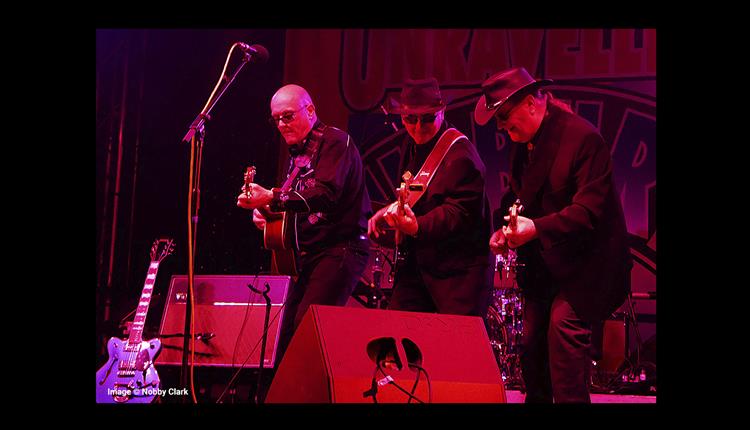 About
The Unravelling Wilburys perform the songs of the 1980s supergroup The Traveling Wilburys, (George Harrison, Tom Petty, Roy Orbison, Bob Dylan and Jeff Lynne)
Songs such as "End of the Line", "Handle with Care", "The Devil's Been Busy", and "Tweeter and The Monkey Man" form the basis of the set, with additional choice cuts such as 2Pretty Woman", "You Got It" (Orbison), "Mr Blue Sky", "Evil Woman" (Lynne), "American Girl", "The Waiting" (Petty), "Here Comes The Sun", "While My Guitar Gently Weeps" (Harrison), "Mr Tambourine Man", "A Hard Rain's Gonna Fall" (Dylan) to name a few.
The whole package is presented with the band's inimitable style and humour and is not to be missed! A fabulous night out for lovers of great music
*Rescheduled from 12th November 2021. Existing tickets remain valid.*
Book Now
Guide Prices
Please check the bhlive website for the latest ticketing and pricing information.
The Pavilion Theatre
Westover Road
Bournemouth
Dorset
BH1 2BU
Opening Times
Sorry, this event has passed
TripAdvisor