Short-term beach hut hire FAQ's for 2023
During the summer period, beach huts can be booked for a minimum of four weeks. Some huts are much more popular due to their location. We also have many customers who book the same hut for the same period each year and have done so for many years.
What are the booking periods?
Beach huts and Beach Pods can be booked for a 4 weeks duration for the following specific dates:
Period 1: 4-week period: 01/04/23 - 28/04/23 £369.00 
Period 2: 4-week period: 29/04/23 - 26/05/23 £405.00
Period 3: 4-week period: 27/05/23 - 23/06/23 £405.00
Period 4: 4-week period:  24/06/23 - 21/07/23 £405.00
Period 5: 4-week period: 22/07/23 - 18/08/23 £579.00
Period 6: 4-week period: 19/08/23 - 15/09/23 £579.00
Summer period: 01/04/2023 - 15/09/2023 £2,742.00      
Winter 2023/24: 23/09/2023 - 15/03/2024 £579.00
Winter 2023/24 Timber Groynes renewal works
As part of the ongoing timber groyne renewal programme, three timber groynes at East Cliff will be renewed. The works are scheduled to take place eastwards from East Cliff zigzag towards Boscombe Pier from October 2023 to March 2024.
For map and more updates, please visit Timber Groyne renewal winter 2023/24 - Poole & Christchurch Bays Flood & Coastal Erosion Risk Management.
When do bookings open?
Bournemouth and Poole beach hut hire bookings now open.
Beach huts will be allocated on a first come, first served basis. Some of our operating practices have changed, so before you make a booking, please read our revised terms and conditions, even if you are a regular beach hut user.
How can I book?
Customers book online: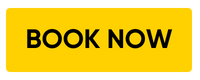 If you need to Phone, the lines are open between 10:00 to 16:30
Bournemouth beach huts T: 01202 123 800
Poole beach huts T: 01202 123 555
Bookings for Bournemouth open at 10am on Wednesday 8th February
Bookings for Poole opened at 10am on Wednesday 1st February
You will need a BCP online account to book a Poole or Bournemouth Beach Hut.
We strongly recommend you check you can access your online account before trying to book to avoid delays when booking.
If you have not logged into your BCP account since August 2020 you will need to reset your password, by clicking "Forgot Password" on the login screen.
You should then receive an email to re-authenticate your email address and give you the secure link to set a new password.
If it hasn't come within a few minutes, then please check your junk/spam folder. If you still can't access, please email us.
If you previously had a Poole Account, please be aware that BCP Council have merged the Poole accounts into the wider BCP Council systems. You will need to create a new profile using this link. Once you have a new profile you will be able to login and book a short term beach hut hire.
How do I get my key?
The key for your beach hut will be available from the following locations:
Branksome Chine, Canford Cliffs, Sandbanks & Shore Road
Key collection from Sandbanks Beach Office, Banks Road, Poole BH13 7QQ
Alum Chine, Durley Chine, Bournemouth East & Bournemouth West
Key collection from Tourist Information Centre, Pier Approach, Bournemouth, BH2 5AA
Boscombe West, Boscombe East (pods), Fisherman's Walk & Southbourne
Key collection from Boscombe Beach office, The Promenade, Bournemouth BH5 1BN
Keys can be collected from 09:00 on the first Saturday of your booking.
Please do not visit collection sites before 09:00 as your keys will not be available before this time.
Please either show a copy of your booking confirmation email or a screenshot of the booking.
The key must be returned by 10:00 on the last Friday of your booking.
Please note a charge for late key return will be applied. Please read our revised terms and conditions for details.
Can I access the Promenade with a vehicle?
Access to the Promenade throughout the year is between 09:00 and 10:00, Monday to Friday (excluding Bank Holidays). However, access will be granted on the first Saturday of your booking from 09:00 to 10:00. You will need to show your booking confirmation at the access gate.
These times may change due to operational needs at the discretion of the duty Senior Ranger. Access from November to March is through Bournemouth Pier and Boscombe Pier only.
Can I book a beach hut for one day or one week?
No - short-term beach huts can only be booked for the periods and prices specified.
Can I extend my 4 week booking?
Subject to availability and the additional cost, beach huts can be booked in multiple blocks of 4 weeks.
Can I still book if the 4 weeks has already started?
Yes - subject to availability, short-term beach huts can be booked at any time once they have opened. Please be aware that the price will remain the same, even if you are only able to use one or two weeks of your booking.
Can I amend my booking?
If you wish to amend or extend your booking, please call the Seafront Team on 01202 123 800 quoting your booking reference.
Please note, there will be a £30.00 administration charge to amend any bookings.
Why are the date options so limited?
The dates have been chosen to give customers the best option to enjoy the beaches whilst ensuring the cleansing, maintenance and staffing resources needed are in place.
Events or essential maintenance work may occur on the beach throughout the year.
Can I sub-let or share my beach hut rental with others?
The terms and conditions of your rental do not allow you to sub-let your short-term hire beach hut. Should you break these conditions, your booking will be terminated, and no refund will be given.
Events or essential maintenance work may occur on the beach throughout the year.
Toilets
There are 24 blocks of toilets along Bournemouth and Poole's seafront. Opening times vary depending on the season. Cleaning takes place daily. For an up-to-date list of toilets and opening times please check the Council's website.
Car parking
For details of car park locations and prices visit the Council's website.
Please use your mobile phone to pay for parking where possible, by using the relevant parking app. Visitors can use any of the three services:
Are Lifeguards on duty?
Services start at different beaches at different times during the season. There are no lifeguards on any of the beaches between 1 October and 1 April. Details can be found on the RNLI website.
We hope you enjoy your visit!