Jan Roe – Lines Of Action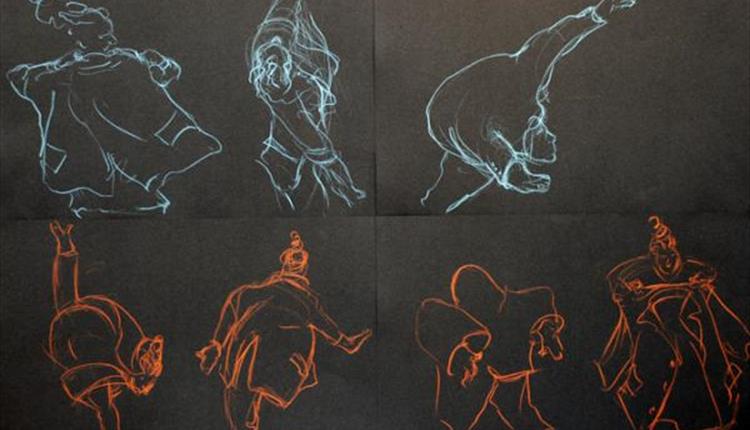 About
"I have been artist in residence with various dance companies since 2015.
"The works on exhibition are poster storyboard and drawings from these experiences.
"My first encounter with Second-Hand Dance was a work called "Getting Dressed". I loved the title, there is a connection with teaching drawing practice to animation students at Bournemouth University. Animators need to learn the dynamics of squash and stretch.
In the act of drawing I try to live the force of the dancers moment. I call this 'drawing the verb, the line of action'. Only afterwards when the drawings can be laid out on the floor is when one discovers the story of this process. Looking forward to seeing more development..." Jan Roe
Pavilion Dance South West
Westover Road
Bournemouth
Dorset
BH1 2BU
Opening Times
Sorry, this event has passed
TripAdvisor