Looking for some fun things to do during the half term or the summer holidays with the kids? Then take a look at what activities we took part in Bournemouth, Christchurch and Poole.
Day 1
If you are feeling you want to make the most of being by beautiful safe waters, why not try your hand at a new watersport? Easyriders are the only provider in the area of electric hydrofoiling. With a 13 year old and a 9 year old in tow, I decided I'd sit this one out with my 9 year old. But my teenager got stuck in and learnt self-rescue techniques and how to pump the sail! He was managing to control the hydrofoil pretty well after his lesson and is desperate to try it again! I might even have a go myself next time. The staff are friendly, patient, approachable and really great at teaching both adults and kids. If you need to entertain the younger generation then look no further than further than Easyriders.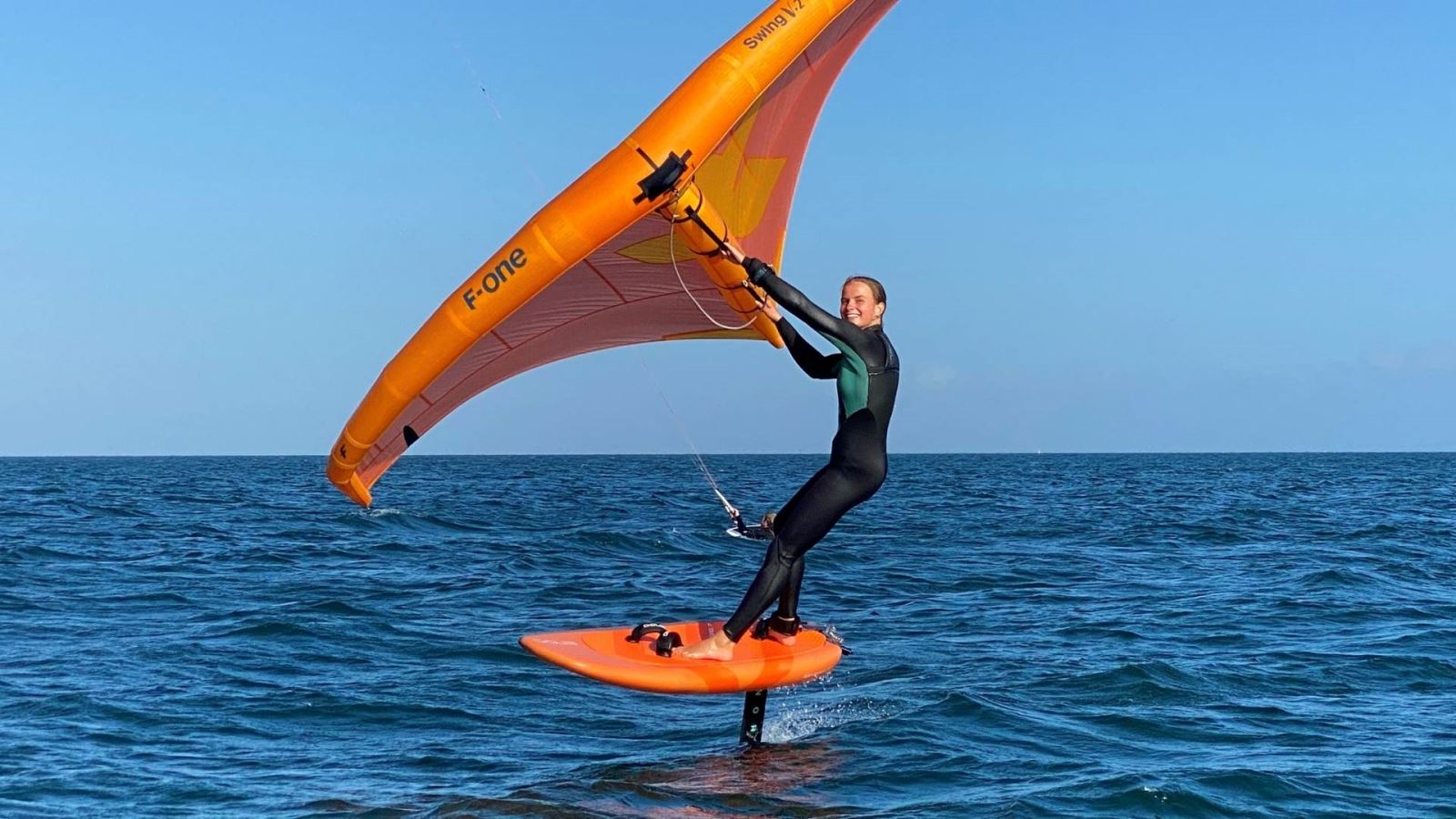 Later in the day we hired Ebikes from Shore Thing at Rockley Point in Poole including one with a pillion for my younger daughter, my son happily set off on his own. We toured around the safe trailways and cycle paths of Poole it was really good fun and fantastic not to be amongst traffic, not forgetting the truly spectacular views over the harbour. Shore Thing also rent out pedal Kayaks which are a great way to explore the harbour and a little easier to use than stand up paddleboards which is great for all the family if you wanted to explore the waters of Poole further. We didn't have time but we will be back.
We rounded our day off with a family dinner at Key West, a fantastic restaurant right at the end of Bournemouth pier with fabulous views over the sea. It topped off our exhausting day perfectly with a glass of wine and delicious food.
Day 2
And we were off again this time we paid a visit to the pretty town of Christchurch with the beautiful Priory dominating its centre, with winding streets leading to the Quay. It is a real delight. We decided to visit Highcliffe Castle which is very nearby a Grade I listed beauty. It was built by Lord Bute who wanted to create a scaled down version of Kew and has magnificent views out to sea. We had a good look round and saw the beautiful Wintergarden and State Dining Room as well as the working kitchens, it was great fun for the kids and really fascinating for us too. We stopped for a lovely cream tea then walked down to the beach through the beautiful trees, it felt like Italy! The beach at Highcliffe is beautiful, sandy, and wide so we had a wonderfully relaxing afternoon.

In the early evening we decided to go in search of pizza at the kids request. We found a perfect family and dog friendly relaxed restaurant on the beach, El Murrino Beachside, in Bournemouth. It was a perfect end to our summer adventures.
Blog written by Sarah Lawrence
Related
0 Comments