Did you know 580,000 people from 209 countries took part in Veganuary in 2021, in comparison to 400,000 in 2020 according to veganuary.com, 2021?
This is proof that more and more people nowadays are becoming conscious of the environment around us. Whether that be using sustainable materials, becoming energy efficient and reducing their carbon footprint, or preventing exploitation of animals.
So, if you are already a 'full-time' Vegan, fancy a challenge or perhaps just want to try a meat alternative meal, here are 6 recommended Vegan eateries in Bournemouth.
Twelve Eatery is located in Bournemouth's popular Triangle, which hosts several stylish, independent businesses. Twelve Eatery offers organic, vegan meals throughout the entire day with late closing. So, if you fancy a delicious breakfast or a cocktail or two in the evening, they will be able to cater to your demands.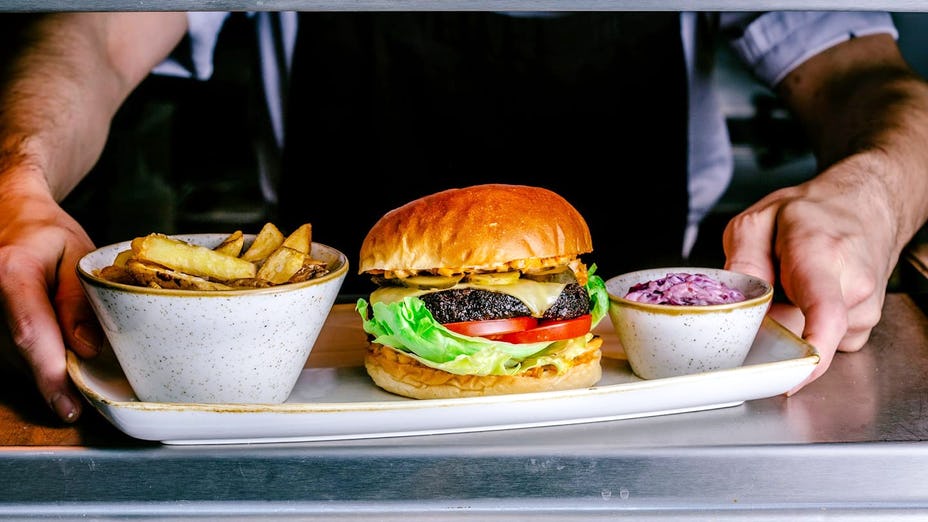 Go and try: B-Twelve Burger with a side of Parmesan Truffle Chips
The Mad Cucumber is the perfect place to visit if you are experimenting with vegan food, or if you are wanting to try a delicious vegan snack. Whilst you are there, it would be rude not to try one of their heavenly desserts or sweet treats. They have an array of options to choose from pancakes to carrot cake!
Go and try: Berry Cheesecake
Bringing Sri Lankan street food to Bournemouth, experience an explosion of flavour with The Coconut Tree, as they offer 16 vegan dishes on their menu. The colourful dishes might make it harder for you to choose what you fancy, so why not try our recommendation!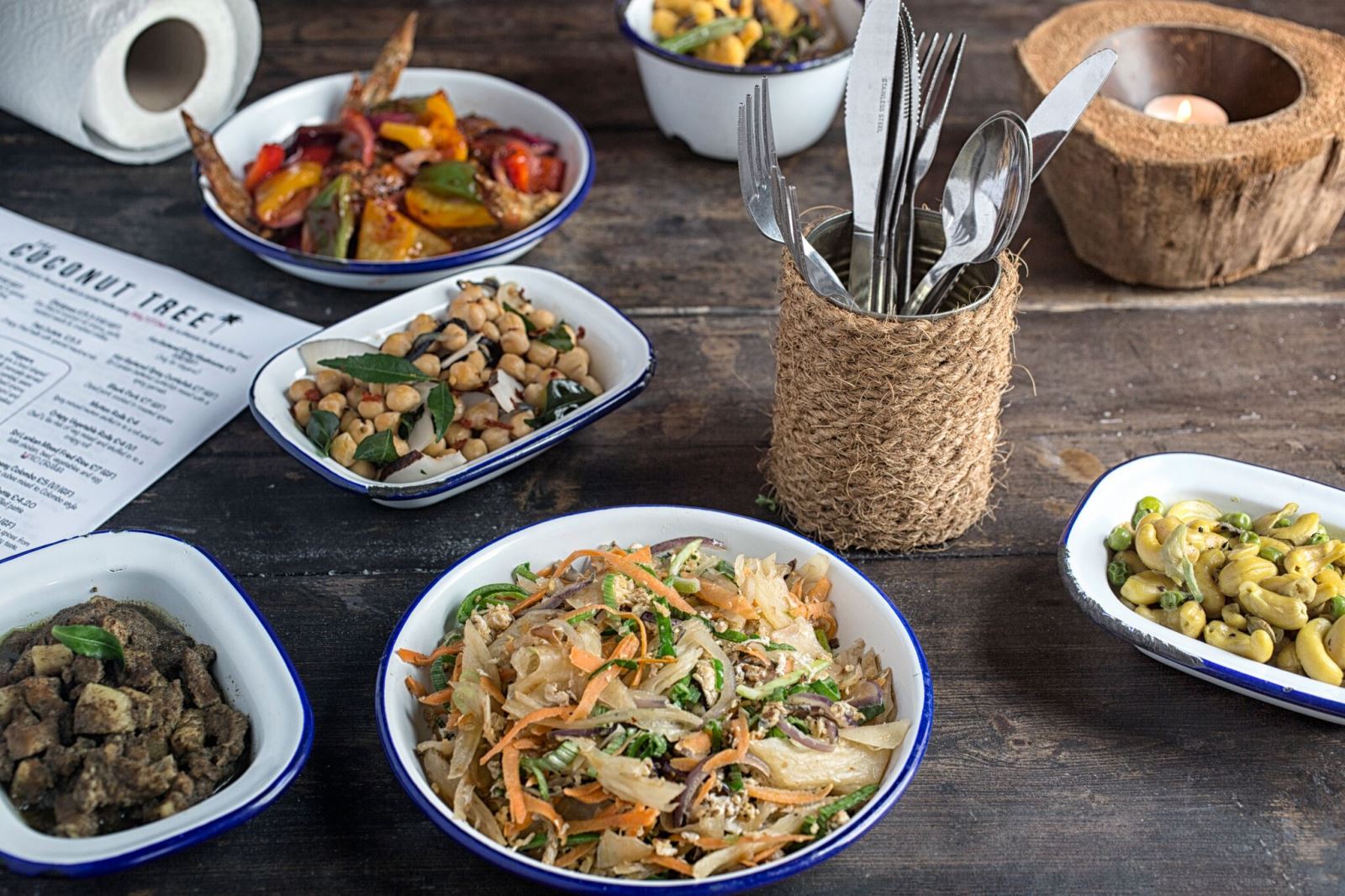 Go and try: The Pineapple Curry
If you fancy a night in, in front of the TV, then V Dorset is the place to fulfil your vegan needs while in the comfort of your own home, as they are a delivery-only service. With enticing, award-winning comfort food, enjoy a vegan burger, a pitta box, a delicious side or even a Sunday roast!
Go and try: Moving Mountains Burger with a side of onion rings
Fresh Mediterranean cuisine with outstanding hospitality, located in Charminster. Sim Sim is often referred to as having a fantastic atmosphere, welcoming staff and amazing food, so what are you waiting for?
Go and try: Hummus, with a mixed vegan mezze
If you are looking for a relaxed atmosphere with exceptional coffee and friendly staff, then Café Boscanova is the place to be! With a selection of tasty vegan breakfast options and yummy beverages, you will be set for the day.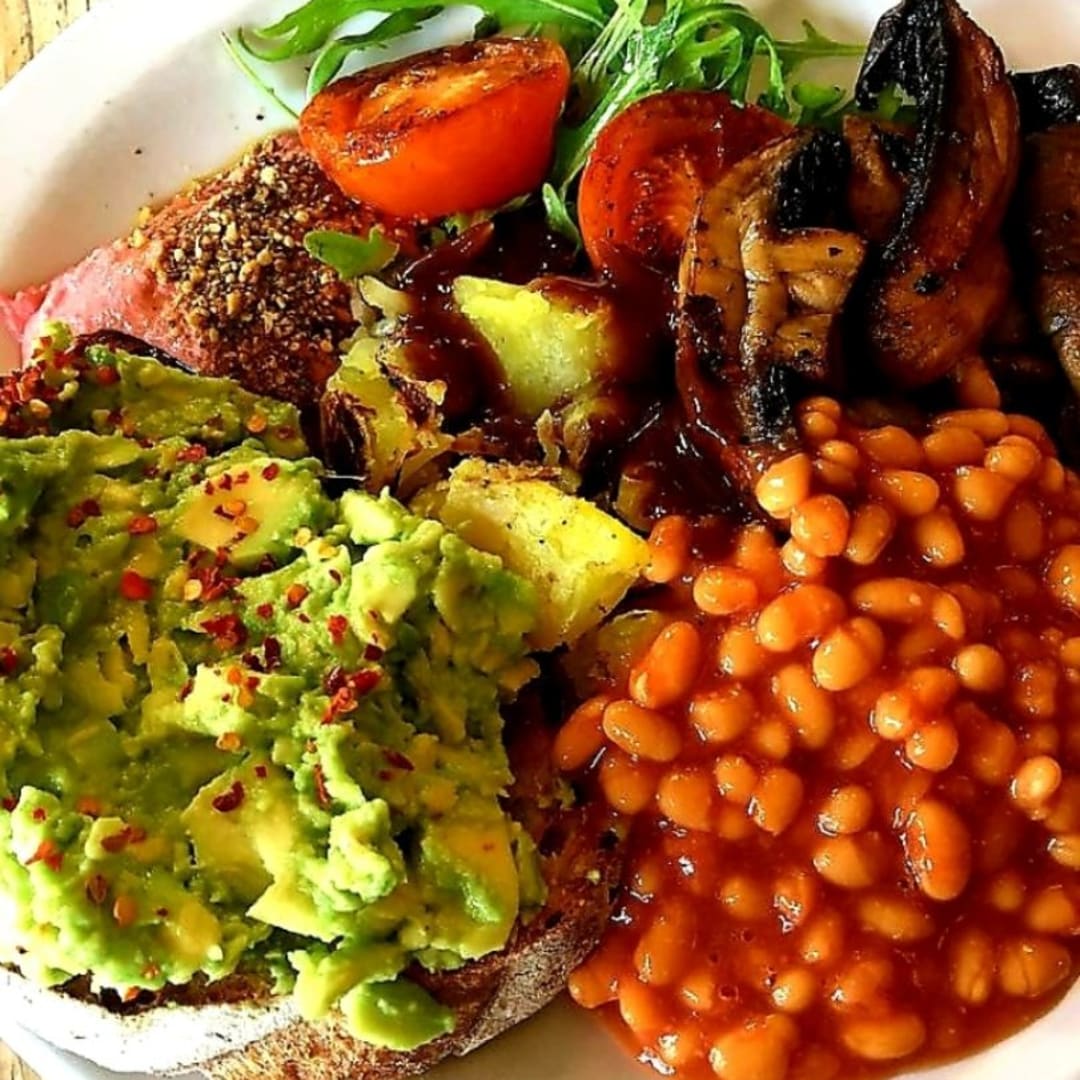 Go and try: The Vegan Breakfast
Hopefully, these 6 vegan eateries will give you some inspiration to try out new flavours and dishes over the month of January, or possibly even longer…
Related
0 Comments