Bournemouth Pavilions' iconic steps and patio have been transformed into a Winter Wonderland complete with fully covered and heated Snow Domes. Go all out for a festive celebration under the stars whilst enjoying unspoiled views of Christmas Tree Wonderland.
Situated in the Lower Gardens in Bournemouth town centre, Urban Garden is open every day from breakfast to dinner. They are all about local, fresh and seasonal food, spreading love and making memories across the festive period. Great for all occasions, a quick coffee or a three-course meal on their cosy and heated tree-top terraces.
A Ski-themed outdoor bar and café in Bournemouth Lower Gardens. Indulge in mulled wine, grilled cheese, hot chocolates, tasty cocktails and live music. The place to go during the holidays for the longed-for apres-ski ambiance!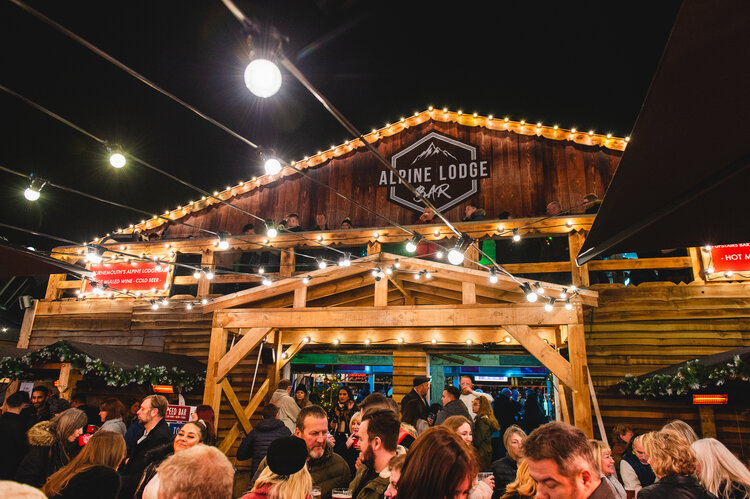 Alpine Bar at Bournemouth Christmas Market is offering table and booth bookings as well as walk-in space. Available 7 days a week, it's the perfect Alps-inspired spot for your Christmas party, team night out, or Christmas drinks with friends. With a variety of packages on offer, there's something to suit all.
Located in the iconic Marriott Highcliff Hotel, Brasserie Blanc offers guests spectacular views of the sea in Bournemouth along with traditional French dishes served with a twist. Highlights from the brasserie's menu include a weekday Happy Hour (5-7 pm) with irresistible 2-4-1 cocktails and Sunday roasts served with bottomless trimmings. Perfect for a December reunion with family and friends!
Related
0 Comments