As a mum of three, sometimes it can be tough trying to spend quality one to one time with the children. I recently visited Centre VR with my eldest, where we had the chance to escape reality with the Assassins Creed Beyond Medusa's Gate adventure, which we played in 2 player, allowing us to properly experience the game together!

The team at Centre VR were really helpful and accommodating, making sure we were happy and giving us advice on how to personalise our characters, and giving us a quick tip to get us started once we were in the game. My son and I could hear each other via the headsets, which made gameplay simple and really helped add to the experience, allowing us to get lost in this new reality where we had to work together to solve the puzzles.
I loved how interactive it was - at one point I was climbing a wall, and it really felt like I was reaching for the next foothold as my son shot arrows into the rocks for me to hold onto! It was so realistic too, with the high quality headsets transporting you away, without feeling restricted.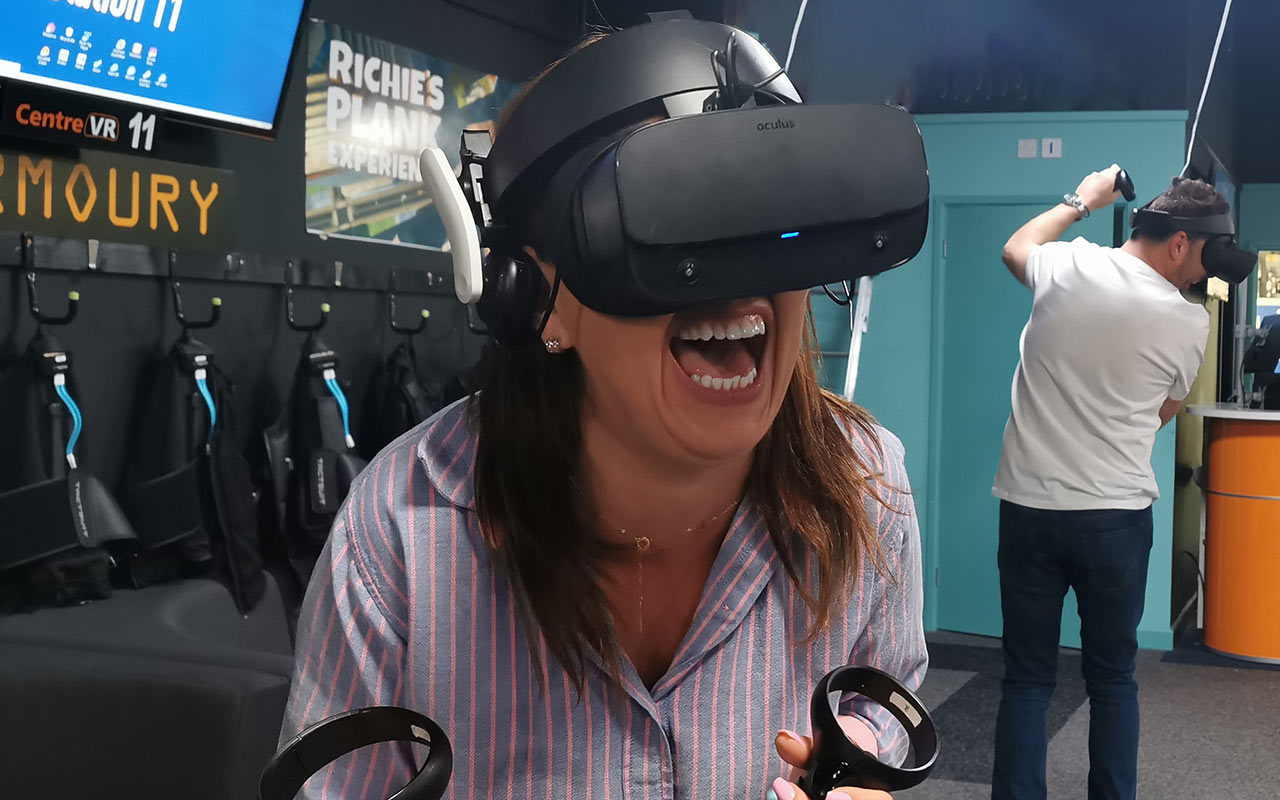 If you work up an appetite during your game, there are hot and cold food and snacks available. We had a hot dog, which was just the ticket after teaming up to complete our mission.
Centre VR is fast becoming my son's favourite place to visit, with so many games and experiences to choose from. It's the largest VR centre in Europe, so definitely worth a trip to if you are visiting Bournemouth, or if you are looking for something to do with your partner, children or as a group this Summer. Everybody loves a bargain, and Centre VR's Half Price Club is worth signing up for to save some money for your visit. Simply pay £10 for a month, with no subscription or commitment, and get 50% off prices for that month (including parties). It saves you money right away, and is even better should you choose to return again in the same month!
Blog written by Emma from Bournemouth Bloggers.
Related
0 Comments