Please be aware that these businesses may currently be operating reduced/altered opening hours/services and have less capacity due to the restrctions imposed as a result of Covid-19. Please be sure to check their social media pages for further details.
There is a new wave of coffee lovers here in Bournemouth, with exposed wood, latte art and strong aromatic coffee beans. There are so many new coffee shops around… where should you go for your coffee hit? Whilst living and working in Bournemouth I have come across so many different independent coffee shops. Many using Bad Hand which is a coffee roasted here in Bournemouth at The Triangle. Here is my list of the 3 best coffee spots in and around Bournemouth:
South Coast Roast located on Richmond Hill is a funky place to go to get a coffee. As you walk through the door you are greeted by some pumping music and the rich smell of coffee, these guys really know their craft when it comes to making the good stuff!
This place is normally the perfect place for when you want to work away from the bore of the office chit chat with a latte on the side. Event better…they have fast Wi-fi available for their customers which makes the experience all the better for your techy heart. So theres even more of a reason to come back once everything has calmed down. If South Coast Roast has you hooked, you can purchase some merch to keep you on the South Coast Roast groove! Including their own travel mugs which are great as they do not offer single use take away cups to save from waste.
Being voted one of Britain's best coffee shops also puts this coffee shop on the national map. So, make sure you try it out during your Bournemouth visit!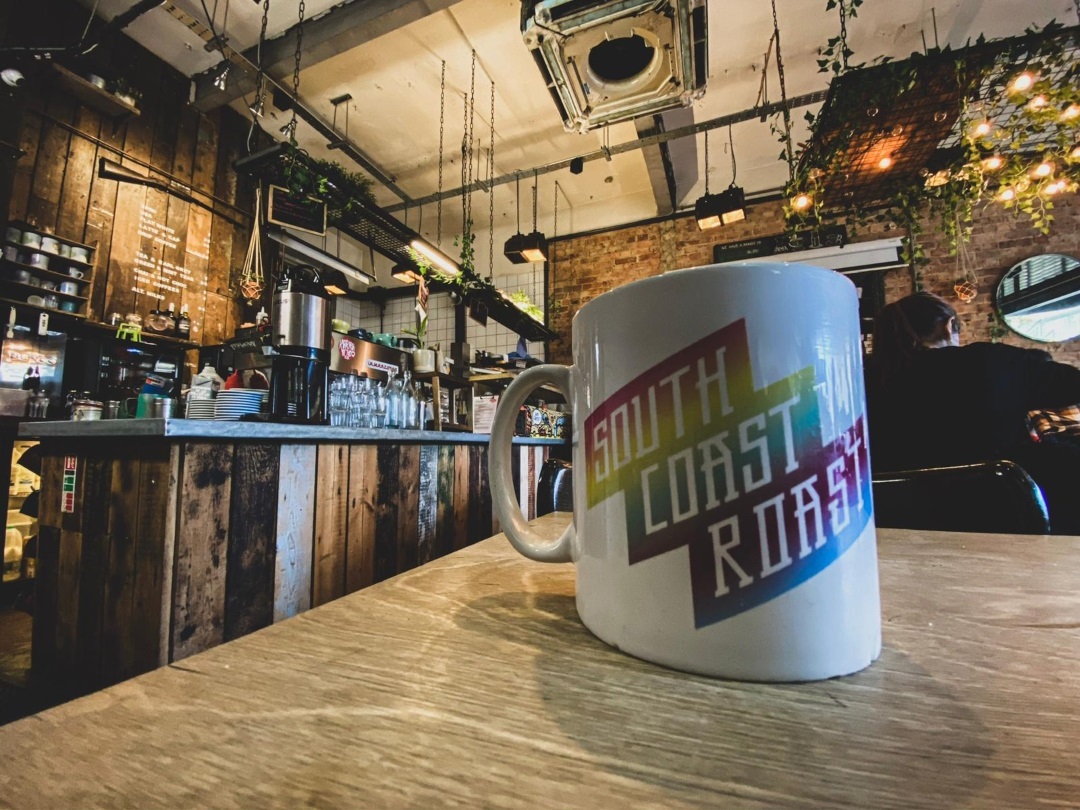 The newest addition to the town… Coffee Lab is located on Exeter Road next to The Moon in The Square. You simply cannot go wrong with this coffee shop, it ticks all the boxes, friendly staff always up for a chat and to make you feel welcome, some great coffee and the perfect place to chill out and read a book on the sofa at the back of the coffee shop. Coffee lab are a chain of 7 coffee shops along the south of England but they all have their own personality. They use their own roast which is roasted fresh in Winchester. You can also purchase their blend on their website to have at home.
Coffee Lab also usually play host to live music evenings which are publicised on their Facebook page. With locals acts such as Who's Amy and Naomi Rose. If you're feeling like a bit of a tipple, there also a selection of cocktails to order in the evening before your night out. Come with your friends, loved one, family or even your dog. Everyone is welcomed at Coffee Lab!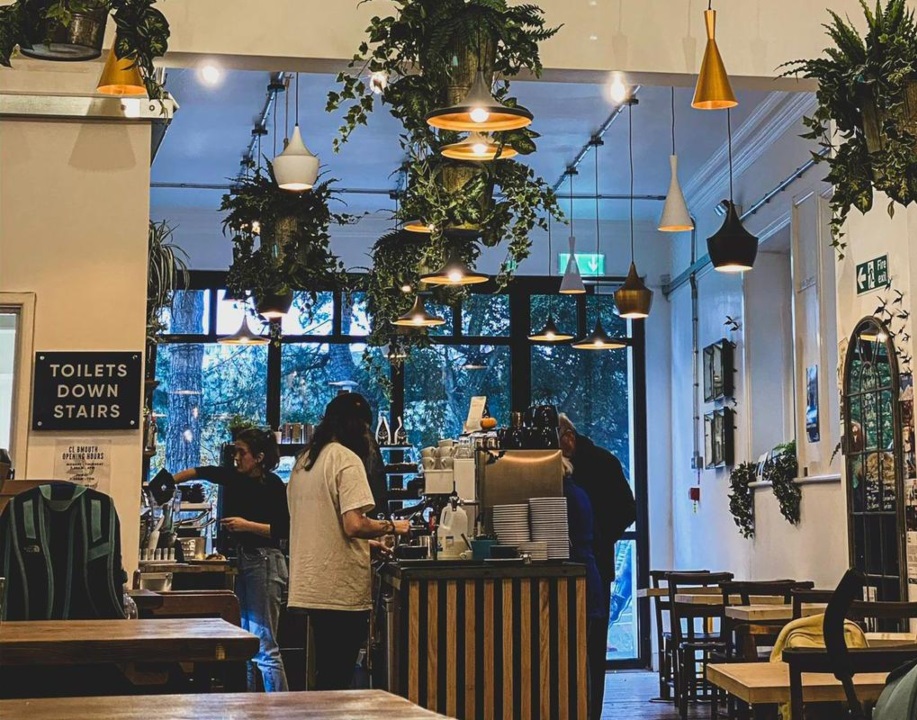 Velo Domestique, half coffee shop, half bike shop. Velo Domestique have mastered the art of blending the coffee and bicycle world. Based out of Southbourne high street they have built a proper community presence. Ask anyone in Southbourne where they get their coffee… I guarantee that most of the will say Velo Domestique.
Whether you like a good strong brew or something a little sweeter their menu will satisfy all tastes.
Doing good for the community is a true goal for this coffee shop as they host their annual Bournemouth Cranksgiving which involves riders cycling to shops in the area with a list of food to buy and the first back receives a prize and all the food collected goes to a local charity, Hope for Food.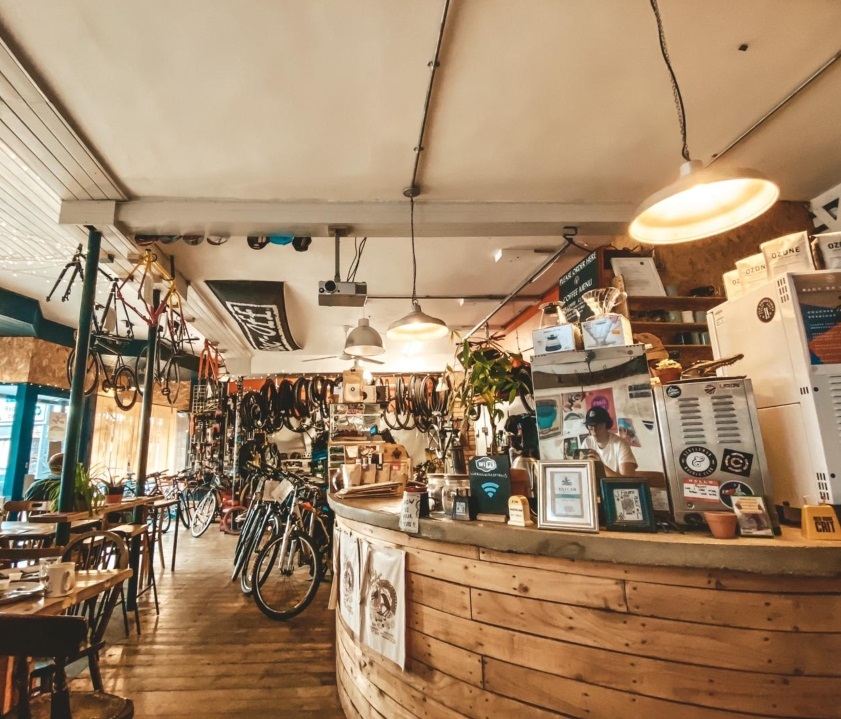 A bit about Bad Hand
You've heard me talk about Bad Hand coffee quite a bit, but who are they You ask…? Bad Hand are a local coffee roastery that supply their organic coffee to over 35 coffee shops in the area. They have a focus on cutting down waste, reducing carbon emissions and sourcing coffee in the most ethical way they can. Working from home? You can also order to get coffee delivered to your door from their website so you don't miss out on the local goodness. Find out more about their story on their website.
Related
2 Comments