As the restrictions imposed upon daily life remain, there has never been a better time to hone those baking skills. With thanks to Hotel Collingwood we are able to share a couple of fantastic cake recipes with a local twist, starting with the ever-popular Dorset Apple Cake. Find the recipe below and then give it a go yourself. Don't forget to send through your efforts to the #LoveBournemouth, #LoveChristchurch and #LovePoole social channels and maybe we will share some of the best efforts on a later blog!
We love these recipes for afternoon tea at Hotel Collingwood, I tend to make individual portions rather than a whole cake, here are recipes so you can do either. I have added apple crisps to serve with the Dorset Apple Cake, or mini toffee apples are nice too, and don't forget the clotted cream!
Dorset Apple Cake Recipe
225g butter, softened, plus extra for greasing
450g Bramley apples
Finely grated zest and juice of 1 lemon
225g caster sugar, plus extra for dredging
3 large eggs
225g self-raising flour
2 tsp baking powder
25g ground almonds
1 tbsp demerara sugar
Method
Preheat the oven to 180°C/fan160°C/gas 4. Grease a deep 23-24cm spring form cake tin and line with baking paper. Peel, core and cut the apples into 1cm pieces, and toss with the lemon juice.
Using an electric hand whisk, cream together the butter, caster sugar and lemon zest in a bowl until pale and fluffy. Beat in the eggs, 1 at a time, adding a little flour with each addition to keep the mixture smooth.
Sift the remaining flour and the baking powder into the bowl and fold in with the ground almonds. Drain the apple pieces well, then stir into the mixture.
Spoon into the prepared cake tin, lightly level the top and sprinkle with the demerara sugar. Bake in the oven for 1 hour or until well-risen, brown and a skewer inserted into the centre of the cake comes out clean. If the cake starts to look a little too brown, cover with a sheet of baking paper after about 45 minutes.
Leave to cool in the tin for 10 minutes. Remove the cake from the tin and place on a serving plate. Dredge heavily with the extra caster sugar. Cut the cake into generous wedges and serve warm with a spoonful of clotted cream, if you like.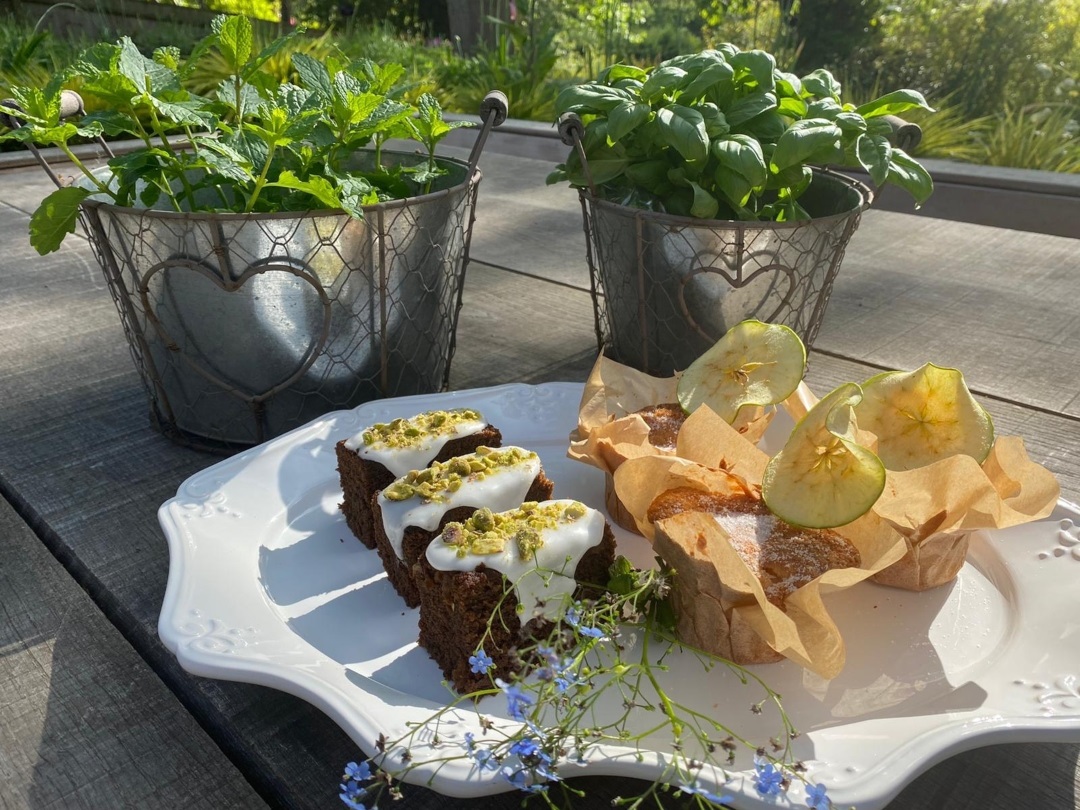 Related
6 Comments