THE COCONUT TREE'S VEGGIE KOTTHU

Kotthu is a fine example of Sri Lankan hybrid food, and is served all over the country as luxury street food. It's made with finely chopped roti, cooked with egg, vegetables, and sometimes meat.
Here is a simple recipe for our popular veggie kotthu, a sunshine-y bowl of TCT flavour!

INGREDIENTS
Coconut Oil
Finely Sliced Red Onion
Pinch of Salt
Mixed Chilli Flakes
Ground Black Pepper
2 Free Range Eggs
150g Sliced Roti
25g Thinly Sliced Carrot
25g Thinly Sliced Leek
METHOD
Heat a wok until hot. Add the coconut oil and swirl the wok until it covers the base.
Add the onion, salt, chillies, black pepper, and eggs.
Toss and cook until the egg has slightly scrambled, then add the roti, carrot and leeks.
Toss the pan rapidly on high heat for several minutes, until the vegetables are cooked but still crisp.
Remove from the heat and serve immediately.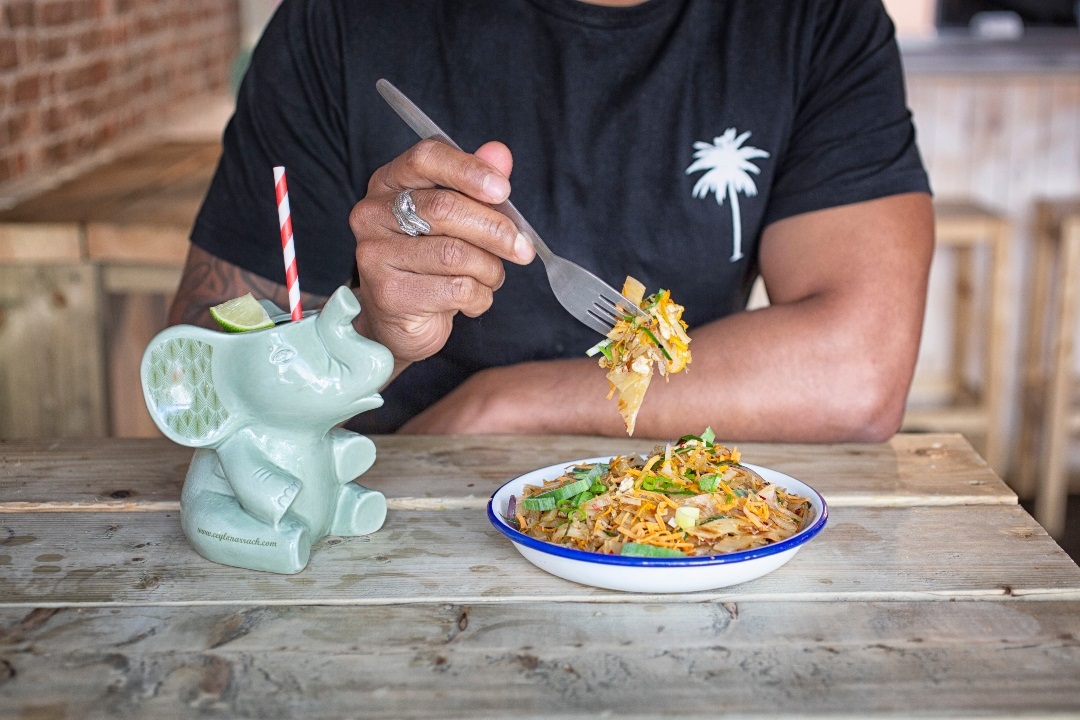 Related
5 Comments