Bournemouth's recent history is very much linked to the Victorians – the revitalising pine walks, Russell Cotes Museum and Art Gallery, O2 Academy, art deco influences and beach huts… in fact it has a wealth of history I'll bet you never knew about!

Located on the east cliff is 'East Cliff Hall' the former home of Sir Merton Russell Cotes and his wife Annie. Built by Merton as a dream house gift for Annie, it is one of the last Victorian Houses to be built in England (1897 – 1901). An extraordinarily, extravagant birthday present – they then filled their exotic seaside villa with beautiful objects, art and curios from their international travels including North Africa, Japan and the Far East. Now the Russell-Cotes Art Gallery and Museum it's an absolute hidden gem!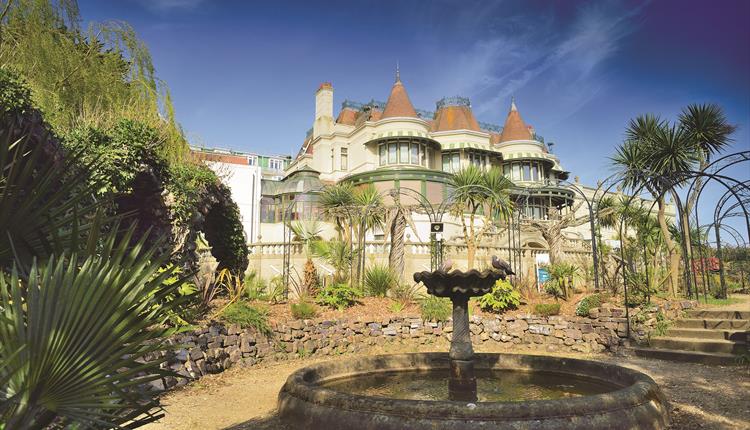 Exterior iamge of The Russell-Cotes Art Gallery & Museum
Over the road is the Grade II listed Pavilion Theatre and Ballroom – built in the 1920s, it still retains its glamour, glory and splendour. Officially opened in 1929 by HRH Duke of Gloucester, it only cost £250,000 to build… now I've done the conversions and that's more than £15,750,000 in today's money! A great venue for live music, performance and events it is said to be haunted by the spirit of a woman named Emily, an actress who died on the stage in the 1930s (woooooooooo!!)
Inside the Pavilion Theatre
I'll keep your spine tingling as we walk to the Grade I Listed St Peters Church. Created by some of the finest gothic revival architects and artists, its massive tower and spire is over 200ft tall and the stunning chancel has been described as "one of the richest gothic revival interiors in England". Here you will also find the Shelley family vault – Mary Shelley, author of Frankenstein, is interred here along with the heart of her husband poet Percy Shelley.

Bournemouth has always had a long history of being a holiday destination and in 1885 the Mont Dore Hotel was opened. Originally a sumptuous health spa with facilities including Turkish Baths, winter garden, tennis courts and concert hall, it is said to have achieved world fame. During the Great War the hotel was used as a convalescence home for wounded soldiers, apparently it is haunted by a soldier wearing a Second World War uniform and a horse. If you're raking your brain as to whereabouts this fabulous hotel could be, it is now the Town Hall!

Finally, across to Boscombe is one of Bournemouth's oldest entertainment venues the O2 Academy. Originally built in 1895 as 'The Grand Pavilion Theatre', it first found fame as a circus venue bringing residents face-to-face with dangerous animals including lions, tigers, bears, elephants and even polar bears from the Arctic. There were even rumors of a tunnel running from the venue to Kings Park! It became the Boscombe Grand Theatre in 1899 and, several years later, the Boscombe Hippodrome. Now dubbed the O2 Academy, it has entertained hundreds of thousands in its many entertainment venue guises – I was one of them when it was 'The Academy' in the 90s, aaah the memories of great times!

History is in abundance within Bournemouth. I've yet to mentioned *takes a breath* the Pine Walk situated within the Lower Gardens. The walkway was originally referred to as 'Invalids' Walk' by the Victorians, when the aroma from the pine trees was considered beneficial for chest pains!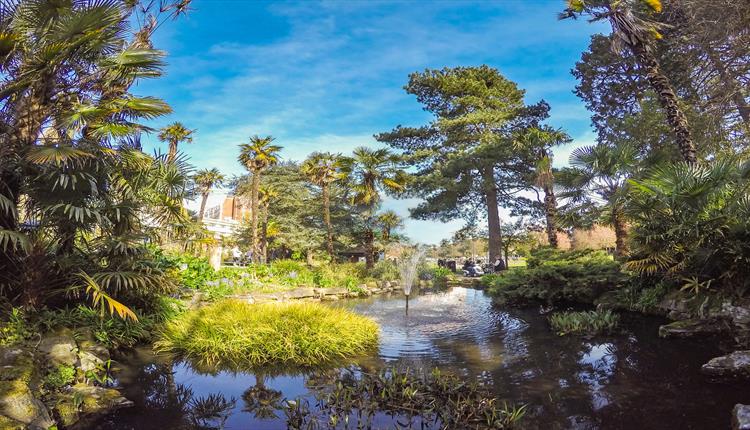 Bournemouth's Lower Gardens
Did you know Bournemouth beach is celebrated as the home of the beach hut …no? Well now you do! It has the first purpose built municipal beach hut marked out by a blue plaque that is easily spotted once on the seafront.
Finally, if you are a fan of historical architecture, Bournemouth is lucky to possess a plethora of art deco buildings dotted across the town including The Daily Echo offices and the Cumberland Hotel – PHEW!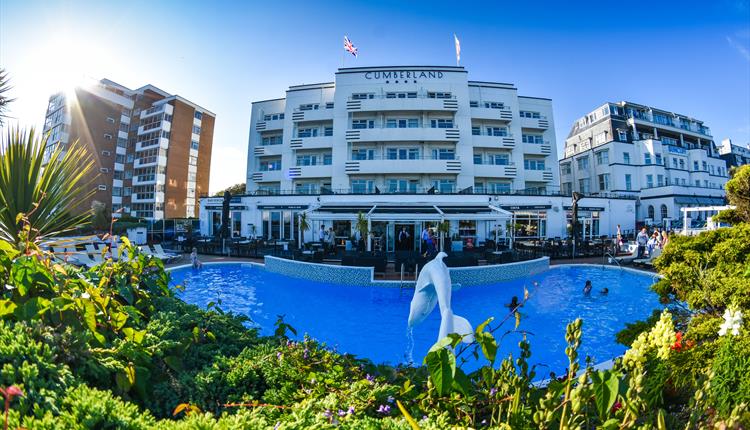 Exterior image of Cumberland Hotel
Related
0 Comments