Bournemouth is firmly putting itself on the map as a top-class foodie destination. With an abundance of restaurants and eateries across the destination, there's a huge variety of tasty dishes and cuisines to choose from. So, over the next few weeks, we'll be talking to the best food connoisseurs Bournemouth has to offer to get an insight into the life of a chef and to put our cooking skills to the test with flavoursome recipes! To kick off our #coastalchef series, we chatted with Head Chef, Manash from the Hotel Collingwood.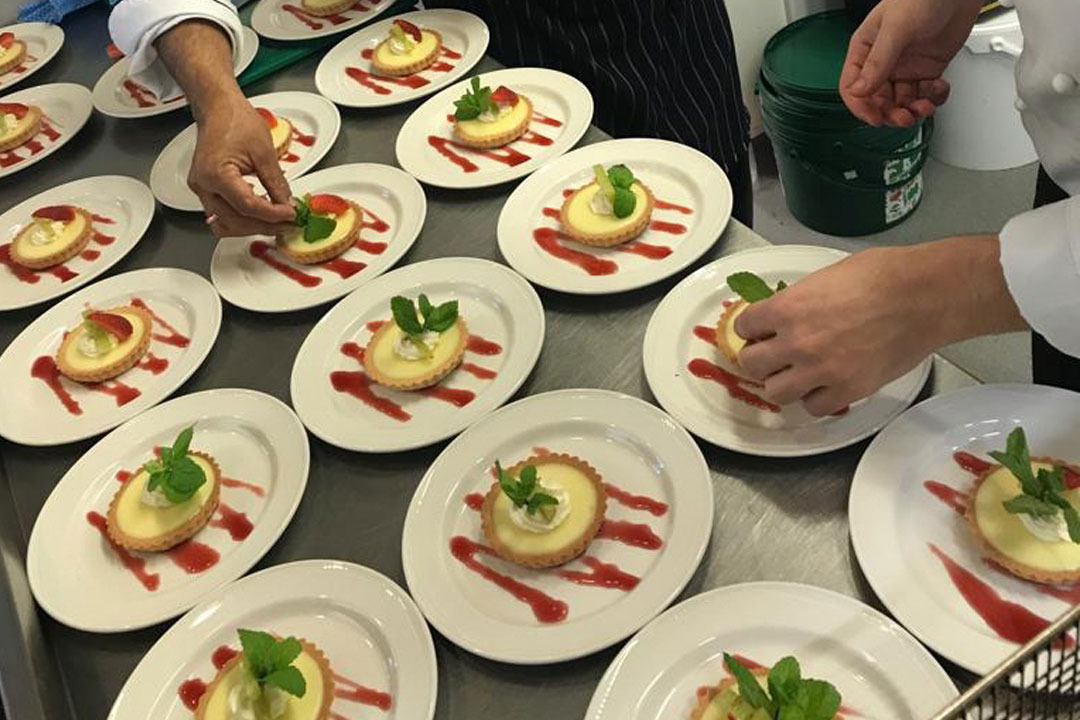 When did you start working at the Hotel Collingwood?
I started here in March 2018
What attracted you to Bournemouth? Why do you think it's a great place to work and live?
Bournemouth has got everything in daily life a person wants for… silver sandy beaches, sea, local history, beautiful countryside, lots of opportunity to grow in your professional life, and many more attractions. Last but not least, there are lots of different festivals throughout the year. We also have great local produce.
What exciting menu changes have you made?
We have added vegan options to our menus allowing me to use a wide variety of vegetables, such as our beetroot and butternut squash wellington with a vegan jus. We do Bournemouth's best cooked breakfast from locally sourced ingredients. We offer our guests everyday home cooked meals from scratch. And we will be introducing a monthly supper club menu at our new Bubble Lounge.
What's your favourite dish to make and eat?
As a chef, I do like my food, importantly exploring foods around the world. I love to cook fresh fish dishes with a touch of spice or a beautiful cannon of lamb with a fennel and orange confit.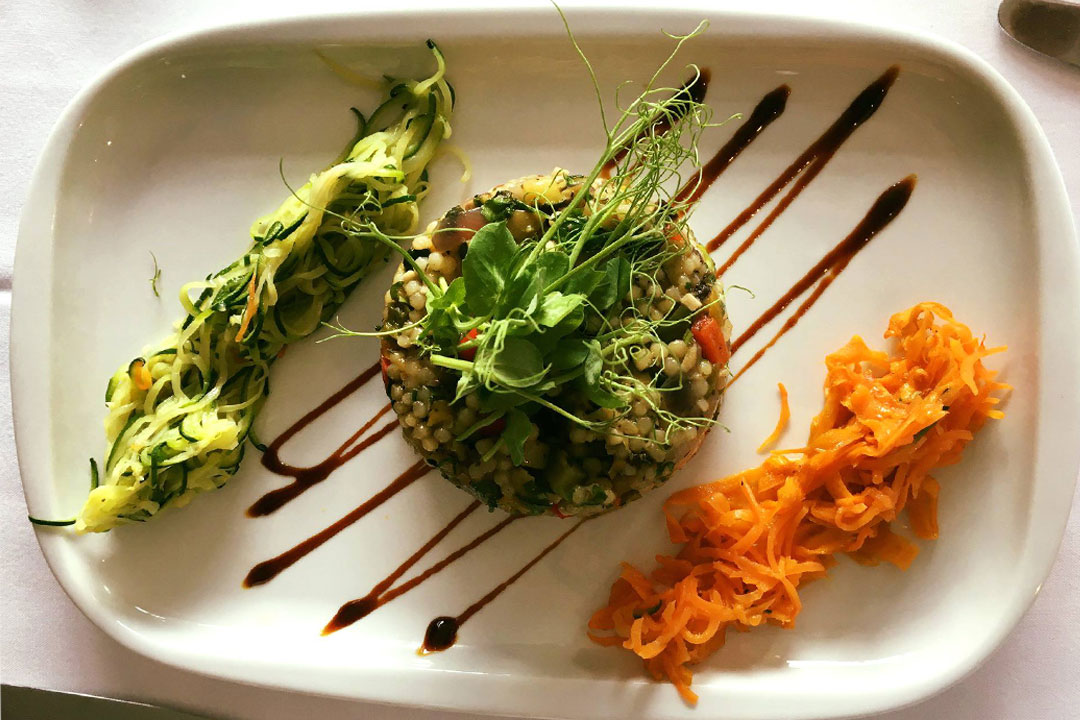 Why did you become a chef?
To cook food for myself, family and friends used to be one of my favourite hobbies, and when your hobby becomes your profession, nothing can beat the never-ending excitement. It's my 25th year travelling around the world, working in eight different countries during my career and I still enjoy cooking… loving it.
What advice would you give to budding chefs?
To become a chef you need discipline, dedication, a passion for food and very important care about the customer.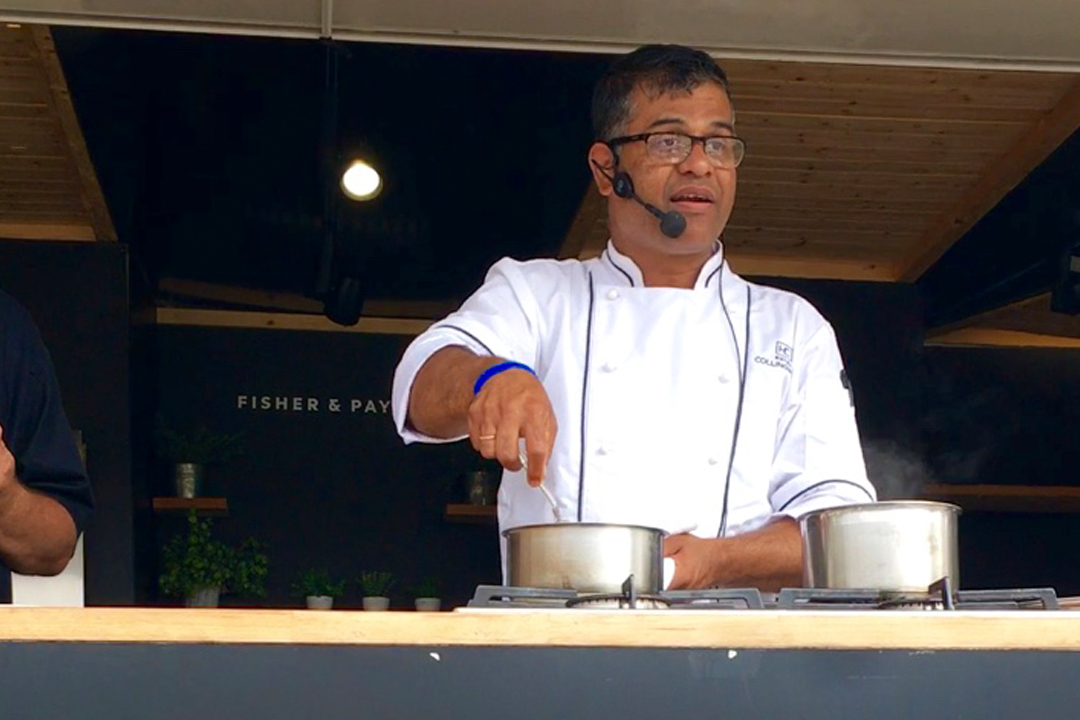 Tell us something people may not know about you?
During my training I studied alongside Atul Kochhar.
Could you please give us a quick, easy recipe for our blog readers and e-newsletter subscribers?
Pan seared sea bass, creamed puy lentils, saffron and white wine reductions
Ingredients
1 and half Shallots
3 Garlic cloves
3 spoon olive oil
25 ml white wine
50 grms puy lentil
50 ml vegetable stock
50 ml single cream
A pinch of saffron
1 sea bass fillet
A lemon wedge and sprig of parsley to garnish
Step 1 CREAMED PUT LENTIL
- Firstly, small dice 1 shallot, fine chop 2 garlic cloves and heat 2 spoons of olive oil in a pan.
- Then quickly fry (sauté) the shallots and garlic,and add splash of white wine.
- Next step is to put 50 grams of puy lentils, 50 ml of vegetable stock and 50 ml of single cream, cook until lentils get soft, salt and pepper to taste. Keep aside.
Step 2 SAFFRON AND WHITE WINE REDUCTIONS
- Small dice ¼ shallot, fine chop ½ garlic cloves, heat 1 spoon of olive oil in a pan
- Add shallots and garlic, quick sauté, add single cream, bring it to the boil
Add a splash of white wine and pinch of saffron, salt and pepper to taste, when it starts boil, keep aside, sauce is ready.
Step 3 PAN SEARED SEA BASS
- Heat olive oil in a nonstick pan, put sea bass skin side down in the pan, keep fire low and cook until skin gets crispy,
- After a couple of minutes turn the fish, sear for a minute more and fish is ready.
Finally PLATE UP
- Put a few spoons full of puy lentils in the middle of a plate, place cooked sea bass (skin side up) on top of the puy lentils, drizzle around saffron and white wine sauce as you require.
- To finish garnish with wedge of lemon and a spring of parsley.
Related
0 Comments