In celebration of British Sandwich Week, guest blogger and WI cream tea connoiseur, Sandra Housego, has taken us on a tour of Bournemouth's best seaside sandwich and scone suppliers in a series of blogs. We end the week with tea at the Collingwood Hotel...
"Where are we going?" a perplexed Mr H asked.
"Bye then" I addressed the cats, as I pulled Mr H along with me.
As non-drivers, we took the train from the Purbecks into Bournemouth. Mr H used the opportunity to bob in and out of stores picking up a few DIY odds and ends casting an occasional wistful glance at anything remotely connected to golf.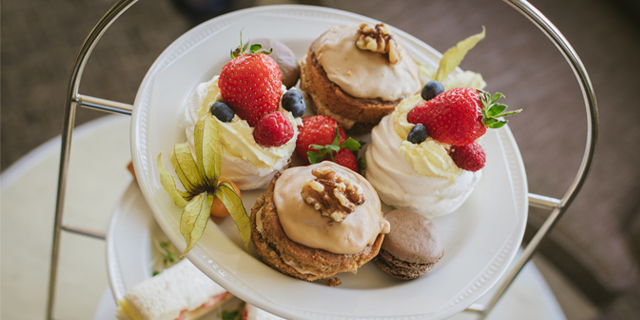 Eventually we arrived at the Collingwood, a short walk from the beach and very close to the BIC, ideally placed for a break from the beach or a pre-show alternative to dinner.
It suddenly dawned on Mr H that he was my companion for an afternoon tea – "I don't want a cream tea". I thought I had finished with toddler tantrums when my youngest hit 34.
On arrival, we received a sincere and warm welcome from the owner Michelle Krips who assured us that there was ample parking should we need it, we didn't, but I have no doubt that it is a crucial factor for most people. Michelle invited us to sit anywhere in the lounge, which had recently been tastefully refurbished. Everything was bright and airy with large comfy chairs and sofas beckoning us.
No sooner were we seated than a waitress appeared as if by magic, to take our choice of tea. Another waitress popped up with the food tower. This housed a truly traditional and homely selection of sandwiches, cakes and of course scones, jam and cream. The teapot was not left untended for more than ten minutes before a top up was provided. Our two waitresses were charming and could not have been more attentive or helpful.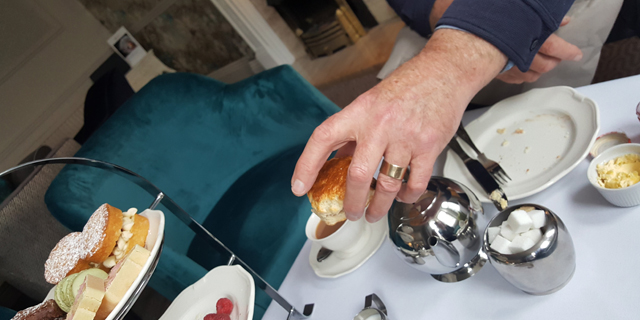 Michelle returned to confirm that everything was alright and that we were happy with the service – we were more than happy. She stayed and chatted, explaining that this was a new venture for her and her husband and was obviously enthusiastic, excited and eager to please customers. Her smiling Irish eyes and soft lilt is infective and friendly and she definitely has the hospitality spot on.
A comfortable and welcoming alternative to a high street café or store restaurant, with ample parking.
"Did you enjoy that then?"
"Yes, of course I did!" said Mr H
"I thought you didn't want a cream tea?"
"It wasn't a cream tea – it was afternoon tea" Mr H said.
Afterword from Sandra: Memories of long lazy days of summer, sipping tea and scoffing scones were fading fast, in those bitter days of last winter. I remedied this by taking afternoon teas with five friends in five of Bournemouth's best hotels, taking suggestions from Bournemouth Tourism.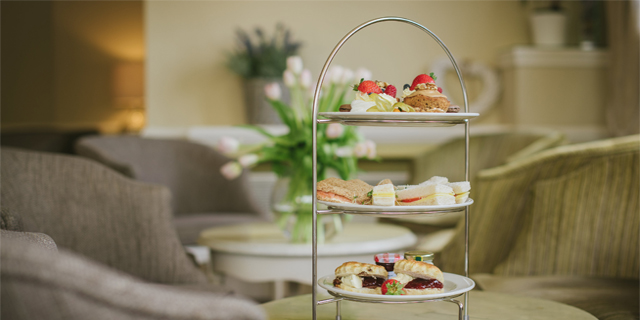 The food in all of the venues was essentially traditional; an assortment of finger sandwiches, scones with jam and cream, cakes, pastries and of course a pot of tea, either the finest English, or choices ranging from Oriental to a variety of fruit flavours.
At all of the venues we received excellent service and found the staff to be friendly and helpful, some were exceptional but this is not a competition just my thoughts on what was a project to lift the gloom and doom of winter with my friends and uncover some of the best places to enjoy cream teas throughout the summer.
Thank you for reading!
Related
0 Comments