Individual Retail and Shopping Membership
2021/2022 Partnership will run from 1 April 2021 – 31 March 2022.
Find out more information in our 2021 Partnership Pack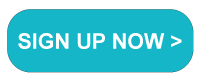 printable booking form | terms & conditions
Partnership benefits include:
Dedicated individual business page
Features include: twelve images, unlimited editorial, direct link to your own website (also add hyperlinks in the main description to your own website), display your social media and TripAdvisor rating, opportunity to upload a link to one YouTube or Vimeo video and many other features! You can also link to your COVID19 messaging policy documents.
Accessible Versions
Accessible versions of all our partnership packs are available to download below. If you have any issues downloading or accessing the forms please get in touch with us at bcptourism@bcpcouncil.gov.uk.
Accessible Retail Booking Form
To apply for partnership
The quickest and easiest way to apply is via our online form. No payment required today, just let us know how you would like to be invoiced and complete the form.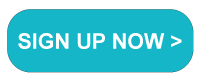 Alternatively you can download a printable version of the booking form and return it to us via email.
Find all you need to know in our 2021 partnership pack and make sure you've read our terms and conditions.
To discuss anything further you can contact the tourism partnership team on bcptourism@bcpcouncil.gov.uk . We can call you to answer your questions and make sure you know which partnership package is best for you.
Advertise with us Partner Opportunities
To further increase the visibility of your business you can take advantage of additional digital advertising opportunities including website banner adverts, inclusion in e-newsletters and sponsorship opportunities.
Contact the team directly to discuss your requirements – email: bcptourism@bcpcouncil.gov.uk to request a call back or visit our Advertise on our website page.