It's the perfect time to get back into the dating game. Whether you're single and ready to mingle or long-term partners craving an overdue date night, Bournemouth's idyllic location offers some fantastic places to go and things to do.
You simply can't go wrong with a romantic meal. Bournemouth and the surrounding areas offers some exquisite eateries that are sure to impress that lucky someone. If Italian is your flavour, La Piccola Italia and Vesuvio both have appetising menus that will make you feel as if you've been transported to Rome. For authentic Greek Dishes, Romanzo Greek Taverna should be at the top of your list. For panoramic views of the coastline, head down to the cool and quirky Urban Reef or upmarket Brasserie Blanc on the clifftop - you'll be spoilt for choice with their delicious menus. If you really want to impress, take your date to Schpoons & Forx, owned by chef and broadcaster Matt Tebbutt. It offers a truly unique experience in the town.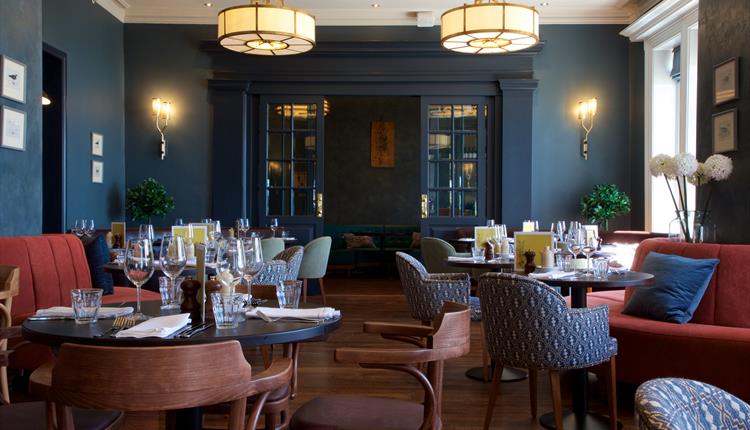 How about a tasty tipple? You can enjoy exclusive new cocktails at Rick Stein, including a Ceylon Negroni, Souk Cosmo and Campari Fizz. Visit 1812, a vibrant cocktail lounge that offers a fantastic range of yummy drinks. If the skies the limit, a visit to Level8ight – The Sky Bar is a must. Enjoy breath-taking views of Bournemouth whilst sipping on their signature Bournemouth Sour.
How about going out to stay in?! Bournemouth offers some lovely hotels that are perfect for your romantic getaway. Enjoy date night with a luxury stay in the hotel suites at the Hermitage or Hilton Bournemouth. Want to wake up to beautiful sea views? Try the Highcliff Marriot Hotel or Hotel Rivera by the Sea. Love the great outdoors? Spend a night under the stars at Shamba or Meadowbank Holidays.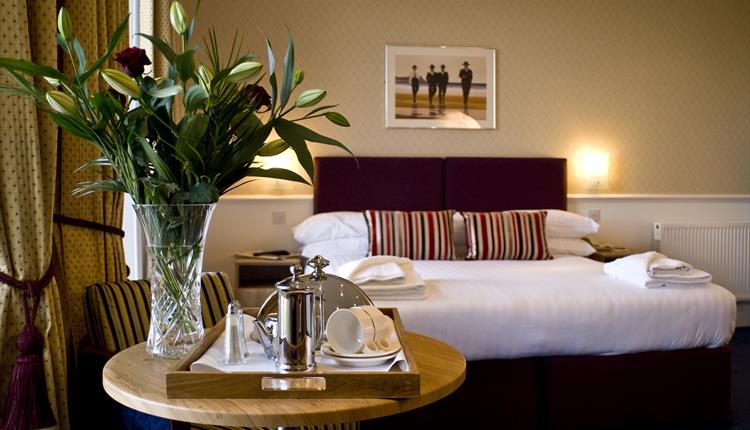 Why not try something new on your date? Make memories together by taking your date on a Castaway Luxury Boat Charter or surprise them with a Jetski Safari or Scenic air tour. The sporty type? Treat them to a round at Queen's Park Golf Course. Go further afield and take your date on the ferry to Brownsea Island. Here you can take romantic scenic walks and soak up the stunning harbour views whilst enjoying a cream tea.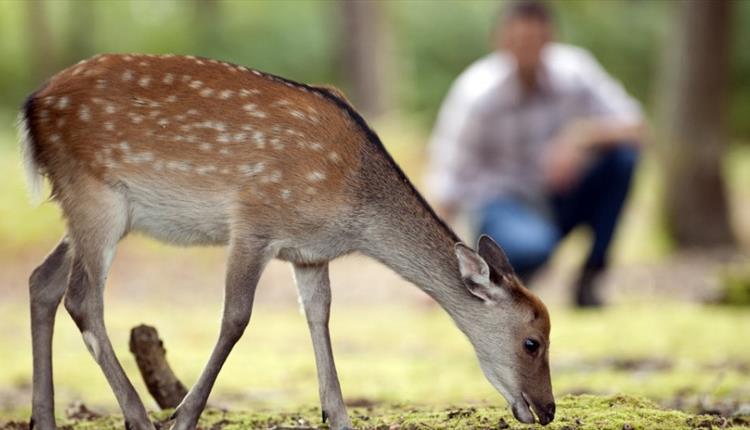 Whatever you choose to do with your new love interest or significant other this autumn, make it a day or night to remember in Bournemouth.
Related
0 Comments