Bournemouth and Poole are taking steps to becoming greener resorts. With an award-winning reputation and a world-class vision for the future, we want to be at the forefront of sustainable and eco-friendly tourism.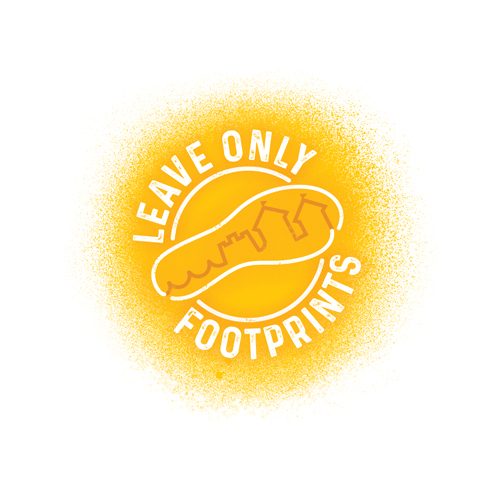 And we've started along Bournemouth and Poole's breathtaking coastline with our Leave Only Footprints campaign...
Leave Only Footprints is more than just a name - it's a process of continuous improvement with an aim to encourage residents, visitors and workers to be more environmentally conscious, particularly in relation to waste disposal.
Each year, Bournemouth and Poole welcomes 11.2m visitors to 10 miles of the UK's best beaches, and spends £1/2m a year keeping them clean.
We employ six full-time and 15 seasonal staff members to pick the beaches and we use three beach tractors, plus surf rakes and other tractor mounted kit to help keep our sand golden and litter-free.
We collect around 2000 tons of waste per year from the seafront - 45% is recyclable or organic material. The rest is processed for energy with a very small percentage sent to landfill.
All our stats are in an infographic here.
As well as helping with clear and simple messages about how to dispose of your rubbish, there are lots of other elements to the Leave Only Footprints campaign. You can get discounts on reusable cups in the cafes and kiosks along the seafront, the Refill Dorset scheme is in operation and there are lots of plans and activities in the pipeline.
If you're a business owner or not-for-profit organisation interested in working with us on the campaign or using the Leave Only Footprints brand for your own activities, you can find out more at our campaigns portal.

Companies wanting to get involved and organise a 'litter pick' to help their local environment, can use our handy beach clean application form.
Information on all of our beach cleans scheduled for 2020 can be found here.
So, please enjoy our beaches and help keep them fabulous by clearing up at the end of the day, putting rubbish in the correct bins provided - blue for recycling and black for general waste.
#leaveonlyfootprints