Bournemouth and the Dorset coast offers so much variety; from woodland trails, coastal vistas and clifftop views to stunning parks and historic landmarks, that there really is something for everyone. From a gentle stroll along the beach, to a more challenging trek along the Coast Path, there's a walk to suit all ages and abilities.
Bournemouth offers a great selection of walks. With over one hundred parks and public spaces, including ten nature reserves, there's a walk to suit everyone, and here's just a few ideas to get you started:
Explore the Gardens
Bournemouth's beautiful Grade II listed Victorian Gardens are worth visiting at any time of year, so enjoy a winter stroll through the Lower, Central and Upper Gardens that offer an oasis of calm. Each part of the Gardens has its own character, from the unusual and long-established trees (look out for the plates telling you more about them), to the meandering stream that runs through the Gardens to the sea. Follow the paths all the way down to the seafront and famous Pier.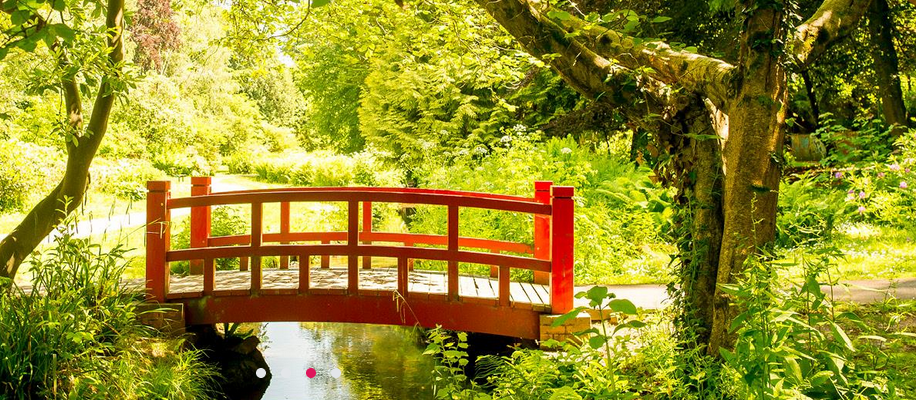 Unspoilt Hengistbury Head
East of Bournemouth is Hengistbury Head, a walker's paradise. An important 'Site of Special Scientific Interest' (SSSI) in England , it boasts walking routes that lead to spectacular and panoramic views of the nature reserve, Christchurch harbour, Bournemouth Bay and across to the Isle of Wight. Take in the different habitats of heathland, grassland, scrub, woodland, and freshwater wetland along this coastal trail, spotting the many types of birds, a superb variety of insects, reptiles and small mammals. Binoculars and comfortable boots are recommended!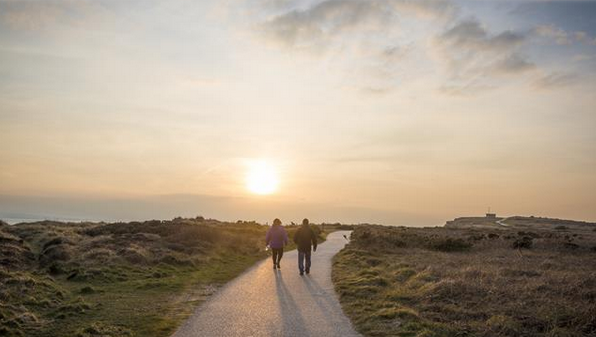 Saunter through the Chines
The word 'chine' is peculiar to Dorset and the Isle of Wight, and means a 'deep, narrow ravine cut through soft rocks by a water course descending steeply to the sea'. Take a walk around Bournemouth and Poole's famous 'Chines' including Alum, Branksome, and Branksome Dene. All offer walkers scenic coastal paths through beautiful woodland down to the seafront.
Alum Chine's tropical gardens, which have their origins in the 1920s, provide an ideal area for contemplation, with all year round rare lush greenery.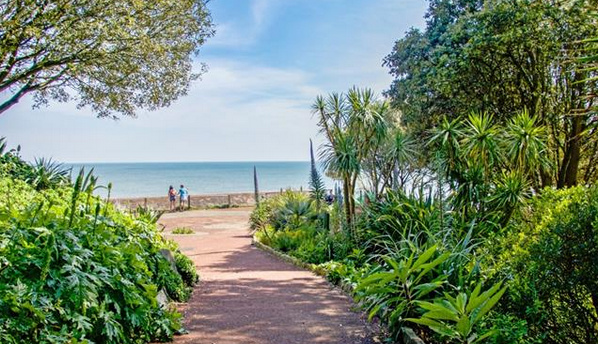 Pier to Pier, and Victorian history
Take in Bournemouth's Victorian history with a walk between the two piers from Boscombe to Bournemouth.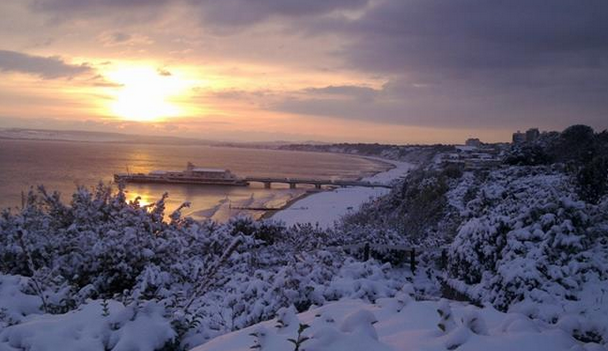 Start at Boscombe Pier and saunter along the seafront towards Bournemouth. Enjoy wintery views across the bay towards the Purbeck hills, taking in the natural sweep of coastline ahead.
Approaching Bournemouth Pier, you can detour up the nearby East Cliff slope towards the Russell-Cotes Museum and Gallery, a fascinating and exotic seaside villa perched on the cliff top, filled with beautiful objects from the Victorian owners' world travels. There are often art exhibitions on show there, and it has a welcoming café for warming refreshments. Head out through the gardens to end your walk at the Pier.

The Stour Valley on the north-west edge of Bournemouth is a riverside nature reserve. There's a two mile stretch of riverside walks, meadows, hedgerows and woodland to explore, making for an ideal winter walk. Wander through the trails, spotting the birds and animals that call it their home. Staff at the Kingfisher Barn Visitor Centre can help with advice on what to see and where to walk, and enjoy the peace and tranquillity that this natural area offers the walker.
Hopefully this gives you some ideas to get out and about to explore Bournemouth and Poole on foot! Get your walking boots on and find out why this is such a great area for walkers.
Credit: Written by Geraldine Cetin
Related
0 Comments