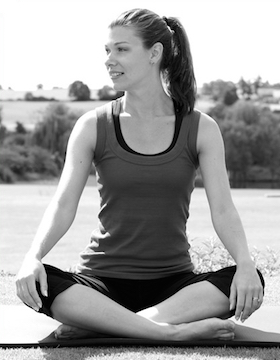 This week, guest blogger and London-based Pilates instructor, Lara-Kate Jones, gives us some 'hen-spiration' as she tells us what happened when she organised a party for her best friend, Gemma...
How hard can it be? Arranging a hen weekend for a group of girls in their mid-30s, coming together to celebrate our mutual friend getting hitched; it became increasingly clear that the task at hand wasn't going to be as straightforward as I had envisaged.
The lovely ladies invited were an eclectic mix of mums of older kids, mums of newborns (babies would be joining us too?!), mums-to-be, the mother and mother-in-law of the bride and some girls who were young, free and single! Finding something for everyone was going to be a challenge. The bride-to-be is a Bournemouth girl and owns a shoe boutique in Westbourne, so after much deliberation we decided to stay local. I had no idea where to start; this is where I enlisted the help of group booking specialists at Bournemouth Tourism. They provided me with a range of options from daytime group activities to glamorous drinks and dining venues and accommodation to suit different budgets.
The weekend celebrations started on the Saturday, meeting for brunch at the Cosy Club in the town centre. The food was right up my street; I had smashed avocado and poached eggs with lime and chilli on an English muffin. The menu was varied and very tasty! Set over several floors, there was ample room for our gaggle of girls, plus a couple of buggies and numerous bags of hen party paraphernalia. The staff were very accommodating to the various needs of our group.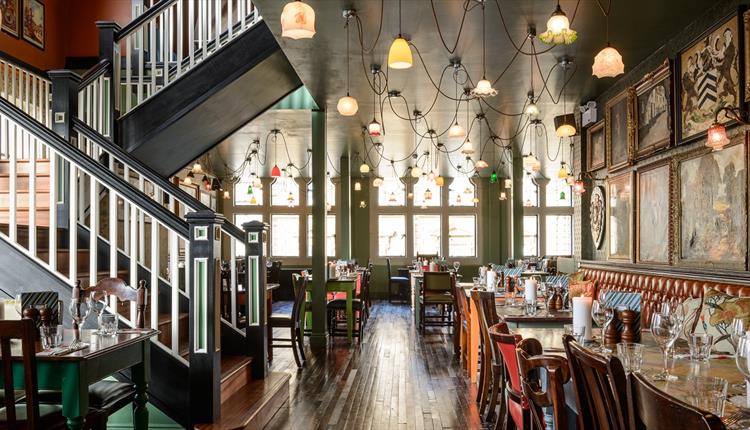 The Cosy Club, Bournemouth
Introductions made and tummies full, we made our way to Pavilion Dance South West for a class. I was most impressed with the organisation of this activity. The Pavilion is a beautiful building overlooking the sea and Pavilion Dance South West is based round the back of the building in a newly renovated addition. We were greeted with a glass of Bucks Fizz to enjoy before the class – and gave those that needed it a touch of Dutch courage – then made our way up to the light, airy and very spacious studio. Our teacher handled the group sensitively but also injected energy and fun into the routines which were set to a pre-arranged playlist of our bride-to-be's favourite tunes. This specific hen party dance package was incredibly good value and the girls had a ball.
With smiles on our faces we 'salsa-ed' our way to the hotel where a few of us from further afield stayed for the night. Choosing accommodation for the weekend was a bit of an obstacle to navigate as everything from the Hilton to the Travelodge, and lots in between, was suggested by the girls. We eventually decided on the Hampton by Hilton as the cost was bang in the middle of the varied budgets yet it felt anything but a 'budget' hotel. The rooms were clean and well-appointed, if a little corporate, and there was ample parking available under the hotel for £13 for the whole weekend stay.
Dressed for an evening out on the town, we hit the newly opened Sky Bar at the Hilton, where we had reserved a booth. The venue had the touch of glamour that we were looking for and spectacular views across Bournemouth. Cocktails were on the pricey side but nothing I wasn't used to, living in London. We hadn't realised they had a strict 'adults only' policy; sadly, the breastfeeding mum in our group with her six-week-old, had to sit in the lobby downstairs.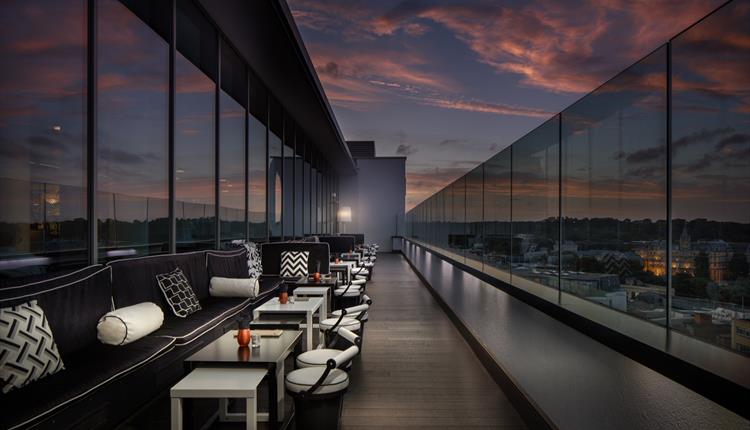 Level8ight - the Sky Bar at the Hilton Bournemouth
We moved swiftly to Neo, where we hired the private dining room and had pre-ordered our three course dining choices from the party menu. The room was a fabulous space, secluded from the main restaurant diners, with a giant and very grand dining table which the staff had no issues us decorating. I was pleasantly surprised by the quality of the food, my seabass lollipops were to die for, and there were plenty of clean plates by the end of the meal. Again, the booze was on the pricey side but this was outweighed by the fabulous location and menu.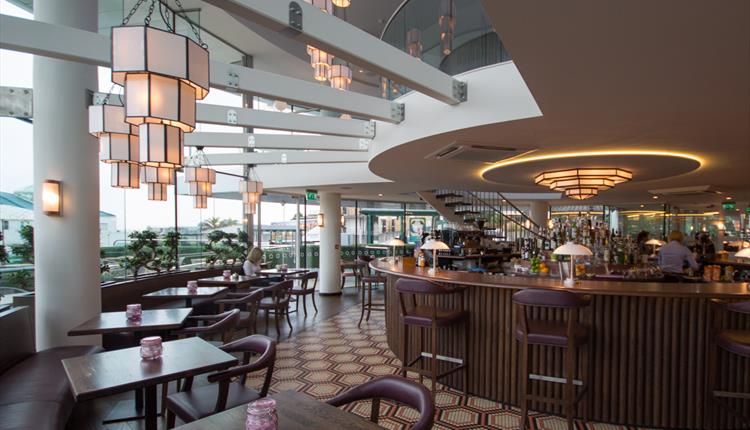 NEO, Bournemouth
After a comfortable night's sleep and a delicious cooked breakfast at the Hampton, we made our way to the Chocolate Boutique Hotel for our final activity of the weekend. We opted for the chocolate truffle making course which runs from the basement of the hotel – not great for people that require access for buggies - but we managed, if a little cramped. Our chocolatier went through the various truffle making processes and was very patient with us – she clearly knew her stuff. We all took away a couple of bags of our very own rich, velvety choccy truffles packaged neatly and tied with ribbon. It was a fun activity to do together after an energetic and full on Saturday. It would have been nice if we could have got a bit more creative with our truffles – perhaps using different toppings or trying out different moulds to make them more individual.
The careful planning clearly paid off and we all had a fabulously girly time together. The fact that all the activities and the various venues were all within walking distance of each other was a huge bonus and made for a smooth-running weekend.
Thank you, Bournemouth!
Lara-Kate Jones is a Pilates instructor and owner of LK Pilates based in Battersea, London.
The (now happily married) bride-to-be was Gemma Slaymaker, owner of shoe boutique Gemma of Westbourne.
Related
0 Comments