As I walked through the grand hallways of the Bournemouth International Centre, I braced myself for (what I thought would be) the cold... In the background, I could hear the faint sound of pop music, that instant pick-me-up - dance music. Getting louder with every step.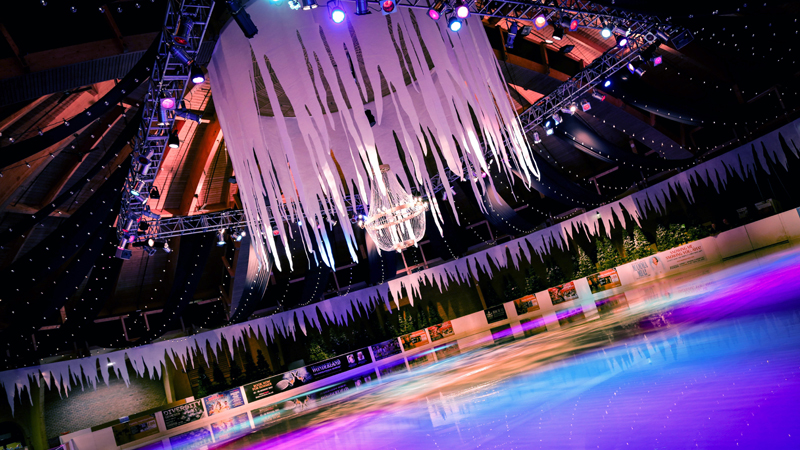 As the doors opened I was amazed by the colourful décor. I couldn't wait to jump on the ice! A lady at the entrance greeted us with a big smile, and gave us a quick brief.
I was once told that ice skating is like riding a bike: you never forget. I used to ice skate on lakes and rivers as a child, living in the countryside in the south of Holland. But this seemed more like disco skating on ice. And it wasn't cold!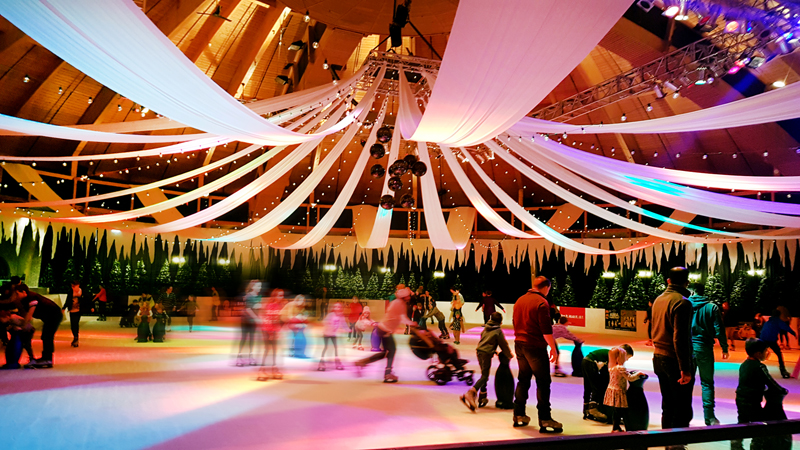 I wanted to get the skates on as quickly as I could and made my way onto the ice, carefully. I could sense the ice underneath my feet. I could see kids left and right smiling and laughing. I wanted to be part of it. Everything drew me in. As I started to move on the ice, it slowly felt familiar… The only thing I couldn't remember was how to stop! But did I really need to?
The joy of moving, gliding, swaying my hips was taking over. I managed to swerve and glide in circular movements, flowing past people, in between them, amongst them and then making my own path. The excitement was overwhelming. I kept going faster and faster whilst trying to control my movements. I remembered why I enjoyed this as a child, because it makes you feel invincible and ultimately, free.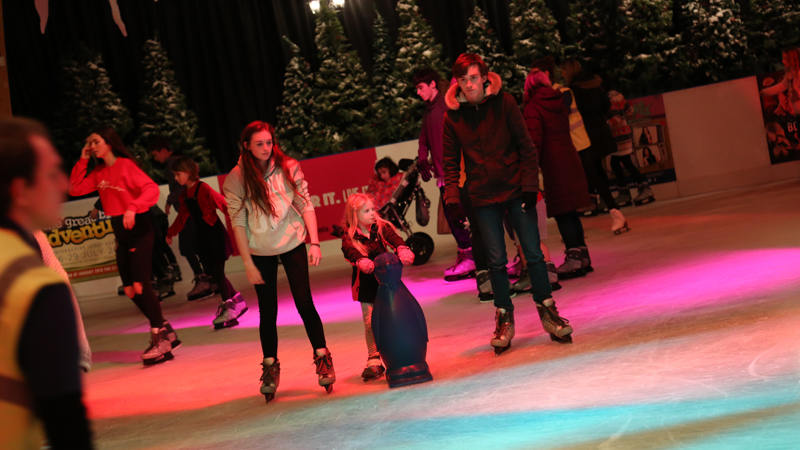 I kept skating past the café area. A whiff of hot chocolate filled my nose. As I was distracted, I almost lost my balance once or twice. But that's all part of the fun. If you fall you simply get back up, just like the kids do.
After an hour on the ice, we decided to take a little break. I sat down and helped myself to a gorgeous mince pie and cup of delicious hot chocolate as we watched families, couples and kids having fun on the ice. That hit the spot.
A perfect ending to a perfect day out. Definitely coming back here again!
Vivien Francis and the blog editorial team
The Cool Coast ice rink at the BIC is open until Saturday 17 February 2018.
Catch the last Fire on Ice DJ night - an extended session with a Fire Radio DJ - on Valentine's Day, Wednesday 14 February 2018.
Related
2 Comments