Purewell Meadows Local Nature Reserve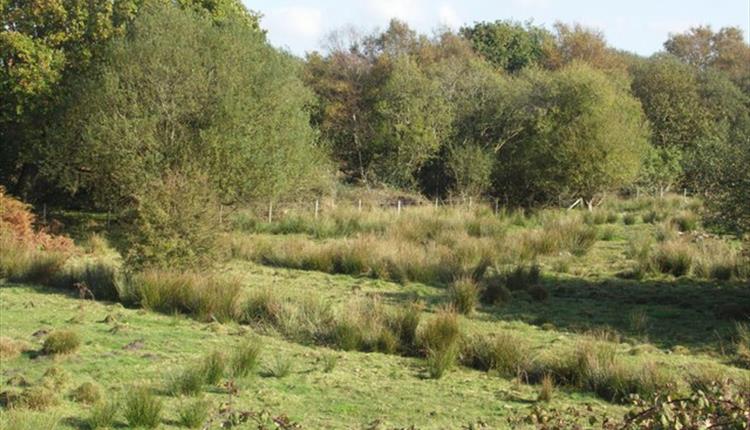 About
Purewell Meadows is a 14 hectare nature reserve comprising a series of wet meadows within the River Avon floodplain. The reserve is divided into two areas; 4 hectares of public open space and 10 hectares of a more secluded Site of Special Scientific Interest (SSSI) with no public access. The public open space is divided into two halves, either side of Normandy Drive.
Within the SSSI area is a complex system of fields and ditches, which presents a range of plant habitats including wet acidic grassland over peat, and more neutral damp grassland which are integral components of the meadows of the Avon Valley.
Wet meadows, such as Purewell, are fast disappearing in lowland Britain. The meadows are dominated by grasses and sedges but also contain a number of flowering plants including Ragged Robin and Devil's-bit Scabious. The introduction of grazing in 2005 has helped increase the wildflower diversity. Several other interesting species are present, including great green bush-cricket, green-winged orchid, hornet robber fly and raft spider.
After 15 years without grazing, the longer, coarse grasses began to threaten the diversity of wildflowers and sedges. To raise the quality and species diversity, cattle were introduced to part of the site during 2002/03 but after difficulties were encountered this was postponed until 2005 when Galloway cattle were reintroduced. This followed works to remove much of the scrub that has encroached over 20 years, which helped get the majority of the site into a condition suitable for grazing.
Book Now
Normandy Drive
Christchurch
Dorset
BH23 3AB
TripAdvisor