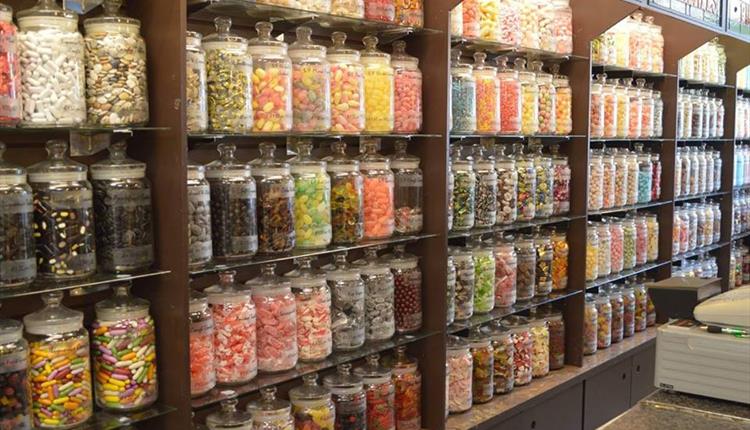 About
Truly Scrumptious is an independent retailer offering delicious traditional confectionery from their old fashioned sweet shop located just off of Poole Quay.
In need of sweets or looking for a treat during the Coronavirus crisis?
Offering all NHS and front line Keyworks a discount when shopping with us either online or over the phone. To claim your 10% discount use the discount code of NHS.
Free delivery to all BH15 post codes.
BH10 to BH18 there will be a delivery charge of £2.50
Our shop might be closed but you can buy online if you dont live locally. www.thepinksugarmouse.com or give us a ring 07951 217268
If you live local to Poole - you dont need to leave your house to get your sugar fix!

Step 1:
Have a look what we offer on our website, if you can't find what you want ask when you ring us.
Step 2: call us on 07951 217268 to order and pay (minimum £10) or order online and choose same day delivery (BH15 postcodes only or BH10 - BH18 postcodes only ) for delivery charge of £2.50 and we will deliver.
Step 3: We'll deliver on the day of your order. Cut off time for same day delivery is 3pm. We will place your order on your doorstep, knock the door, step back from the door and if you don't answer we will call you, so you can come to the door.
T&C's:
• Minimum £10 order
• Free delivery to all BH15 post codes
• £2.50 delivery charge to BH10 - BH18 post codes.
• If you need a same say delivery and live outside the above post codes give us a call to discuss delivery options
Opening Times
Season
(1 Jan 2020 - 31 Dec 2020)