Freedom Road: A Re-Imagining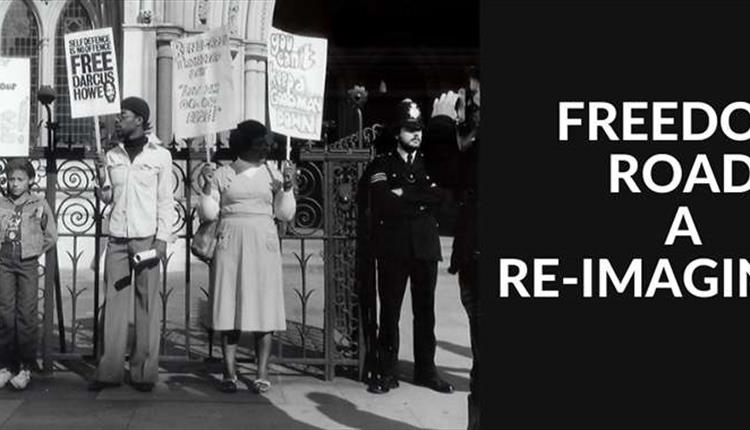 About
An incredible live band bringing to life protest anthems, with photography from the esteemed Charlie Phillips and impactful monologues from young Black British voices.
Freedom Road Re-imagined is an immersive live music performance created by Sabina Desir and Jessica Lauren. Using the combined art forms of live music, photography and filmed footage, focus is drawn to the resilience, determination and pride of Black British Communities.
Presenting an intergenerational perspective of protest through the lens of esteemed photographers Charlie Phillips and Vanley Burke alongside the young photographer Shaïny Vilo. Both Phillips and Burke's have made it their lives work to document the fight for equity and Civil Rights by Black and Asian people in the UK.
The show's visuals draw you into times both past and present when the collective and individual voice is weaponised as a force for change. The show is as much a tribute to these activists as well as a celebration of the tenacity and drive of Black British communities. Central to the show is the exhilarating music. Music associated with the US and UK Civil Rights Movement. Music that sustained, empowered and educated, music that became and remains some of the most important of the 20th Century. Many of the band members, some of the UK's finest Jazz players, are direct descendants of the Windrush generation including the shows Producer and Artistic Director Sabina Desir.
Intercut with the music and stunning visuals is the recorded voice of Taariq Forder. Taariq brings his lived-in Black British experience, enriching the telling of this intergenerational conflict.
If it is at all possible to inject an energy of positivity amid turbulence, and movement for change, Freedom Road Re-Imagined does this brilliantly. The artists from cross – cultural and multi – generational backgrounds bring incredible musicianship and storytelling and present a show that is moving, defiant and joyful all at once!
Book Now
Lighthouse Poole's Centre For The Arts
21 Kingland Road
Poole
BH15 1UG
Opening Times
Sorry, this event has passed
TripAdvisor